This great Nutcracker has multicoloured LED lights built into his jacket, which will make him a wonderful part of any light display. Plus, plays Christmas music loud and clear for all to hear. The 8 Christmas songs plays are instrumentals of Jingle Bells, We Wish You A Merry Christmas, Silent Night, Deck The Halls, Joy To The World, The First Noel, Hark! The Herald Angel Sing, and Oh, Christmas Tree.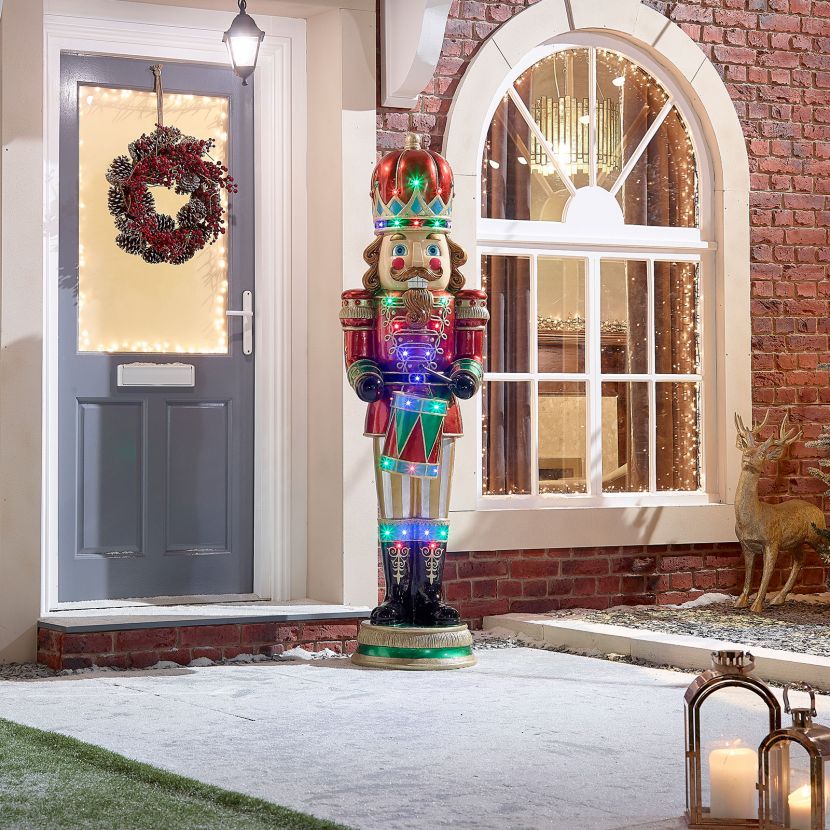 Not only does light up and play Christmas music but he is also brought to life with a moving arm as he appears to play his stunning drum.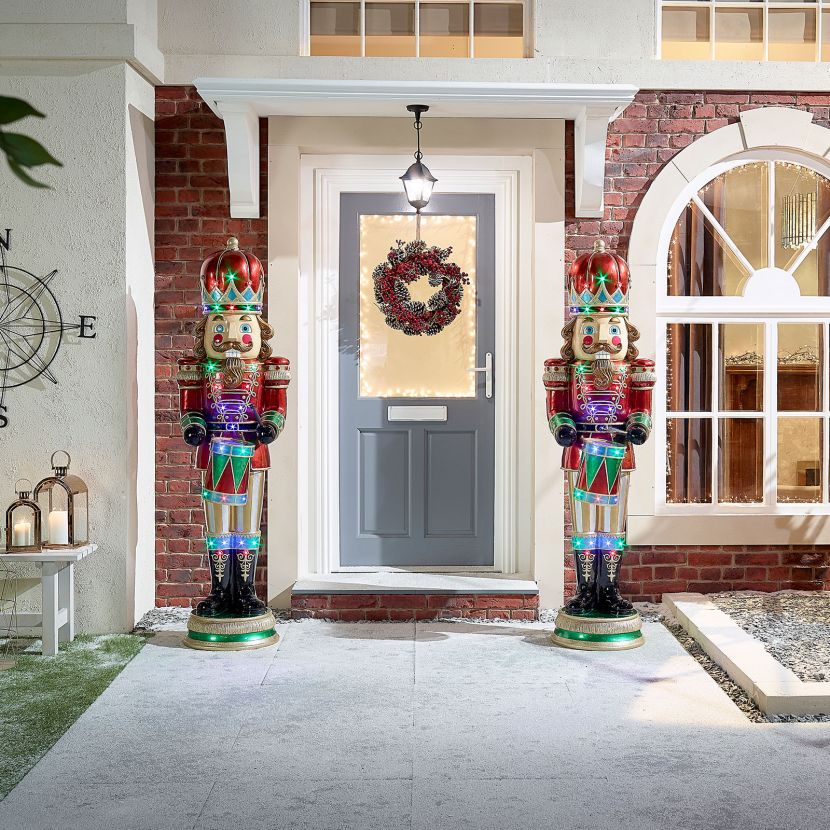 This mains operated design comes with a UK transformer and though he is suitable for outdoor use we recommend he is plugged into an indoor socket.
also has a built-in timer function which will start automatically from the moment you switch the figure on and light up for 6 hours and then switch off for 18 hours. The timer cannot be switched off, however if you need to restart the timer function, simply turn the figure off, wait 5 seconds and then restart.
With his impressive crown, drum and auburn hair, will stand tall and proud wherever you place him and his spectacular colouring will never need repainting.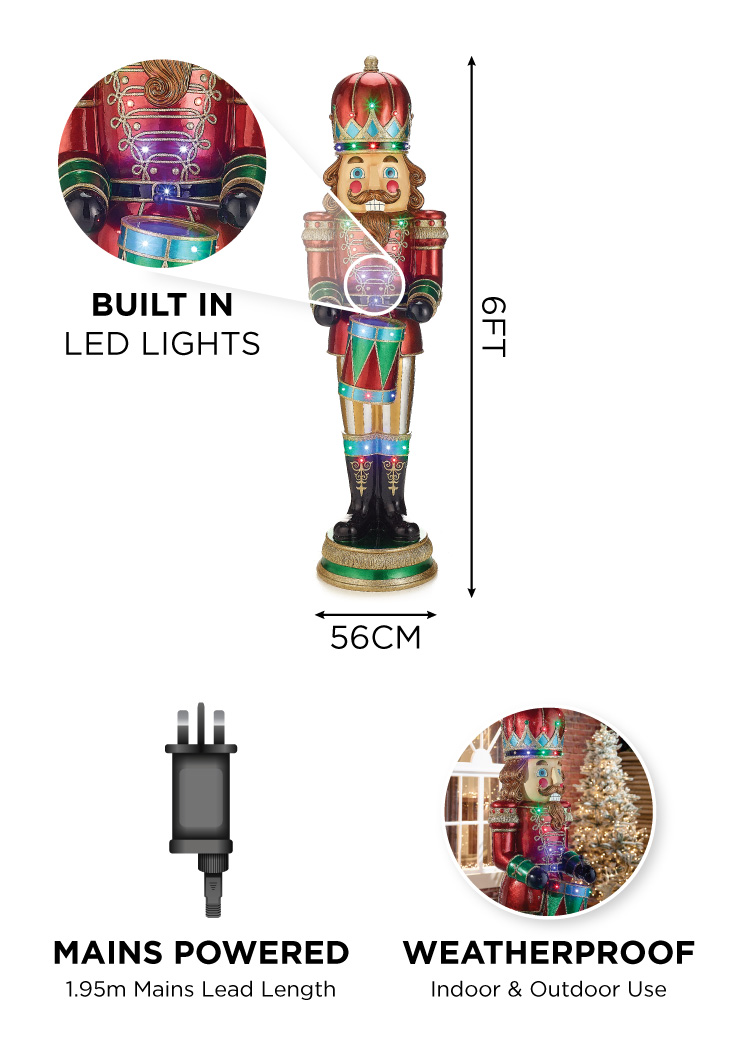 Product Features:Height: 6ft
Suitable for Indoor & Outdoor Use
multicoloured LED Figure
Plays 8 Christmas Songs
Moving Arm
6HRS On/18HRS Off Timer Function