The Christmas inflatable is made of high-quality polyester fiber, which is wear-resistant, tear-resistant, soft, and easy to fold and store. Professional sewing process to ensure long-term high-pressure inflation without breaking.
GIANT AND RICH CHRISTMAS BLOW UP: The outdoor inflatable Christmas decorations bring a visual impact instantly. This nativity inflatables outdoor decorations toy is a beacon for believers. A manifesto for any Christmas lover.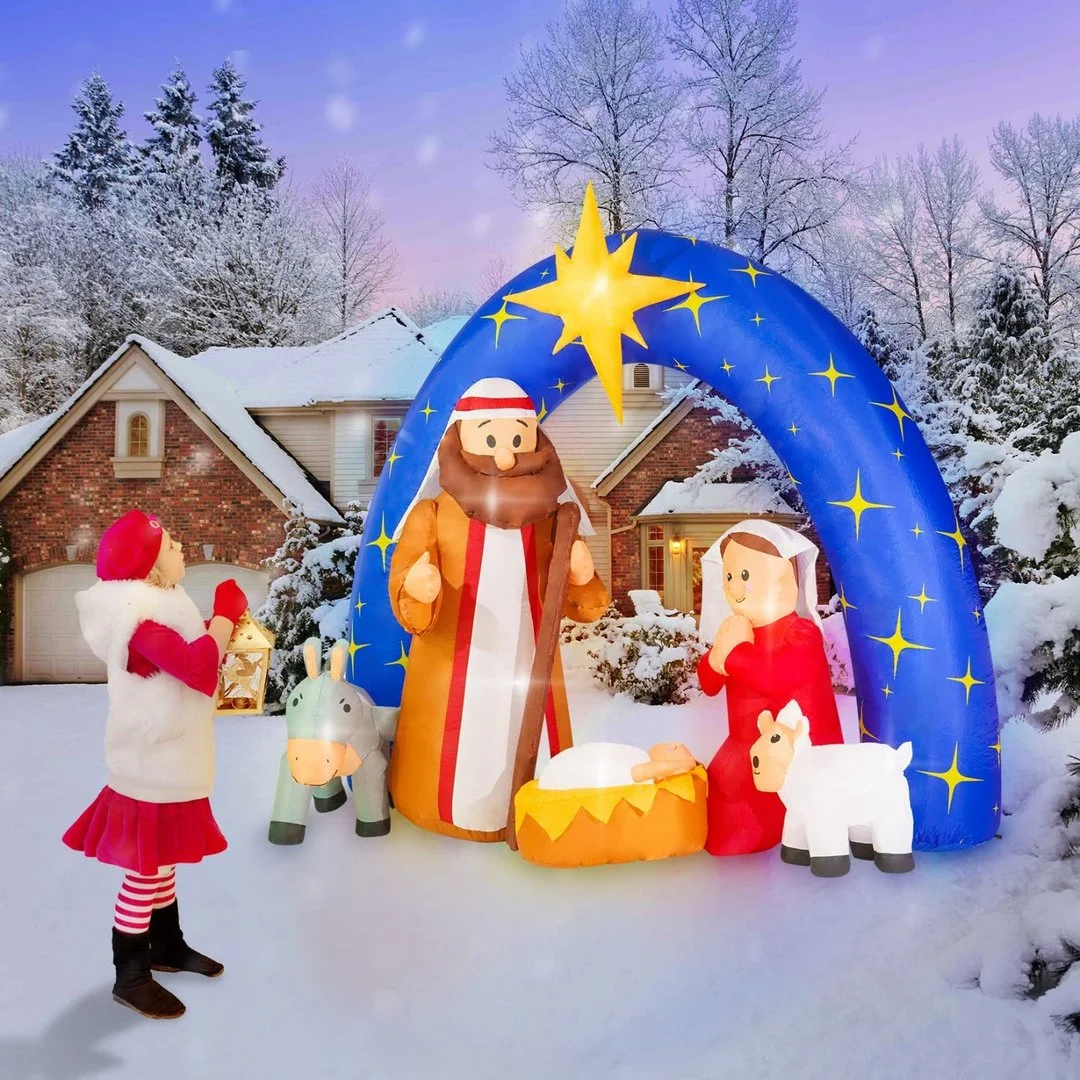 -This blow-up nativity scene outdoor is composed of Mary, Joseph, baby Jesus, horse, sheep, the Star of Bethlehem arch. This is a very rich Christmas outdoor decoration.
-Each part of this exploding inflatable scene has bright enough LED lights, they will be more shiny and attractive in the dark night.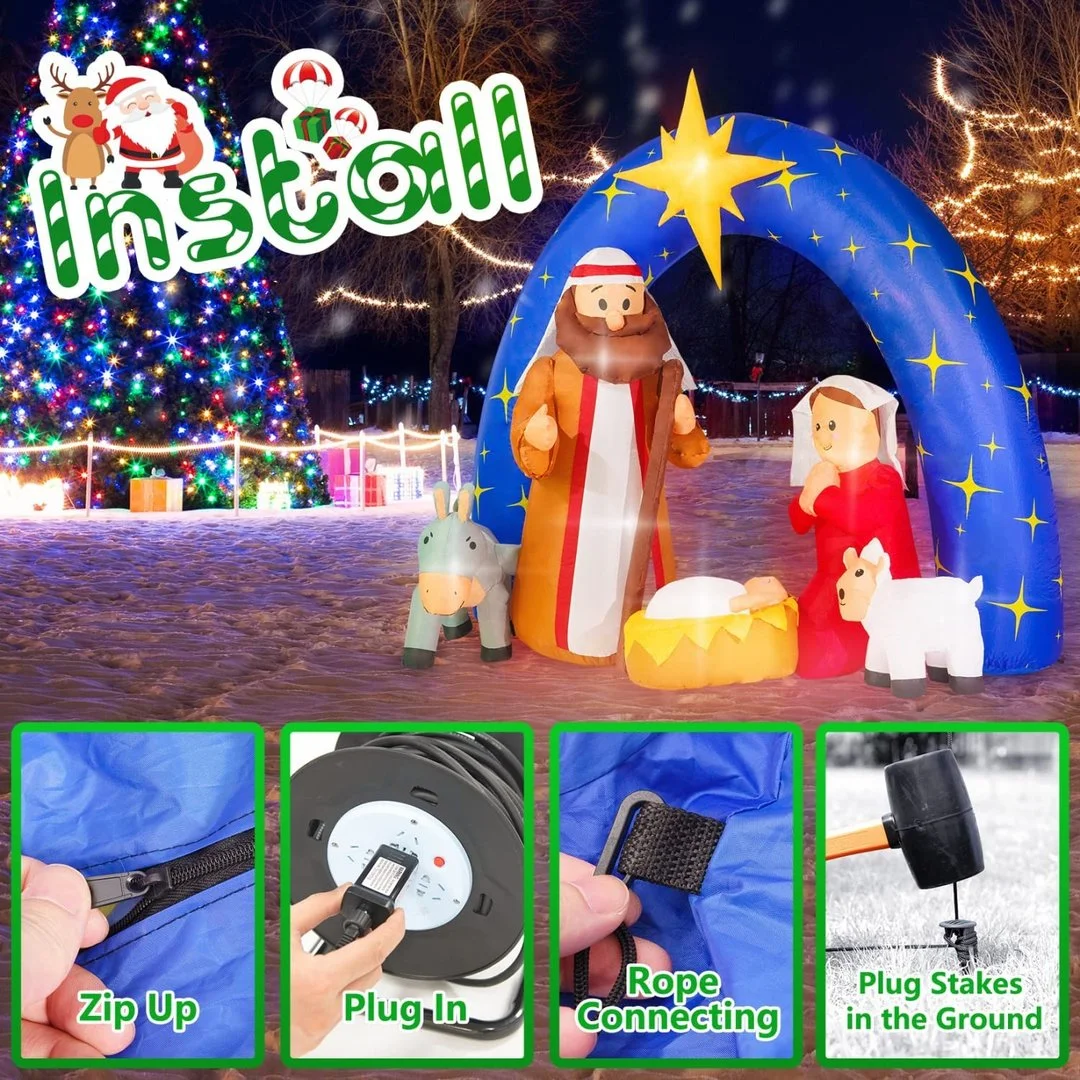 -Built-in super bright LED lights, weatherproof fabric, suitable for all seasons, stand steadily, easy to blow up and fix
-When plugged into a standard power socket, the internal fan will automatically inflate within a few minutes, with very little noise, and it will always be inflated.
-There are two zippers on the bottom of the arch. Remember to close the zipper before inflating to ensure the sealing performance and inflation effect of the inflatable Christmas yard decorations nativity.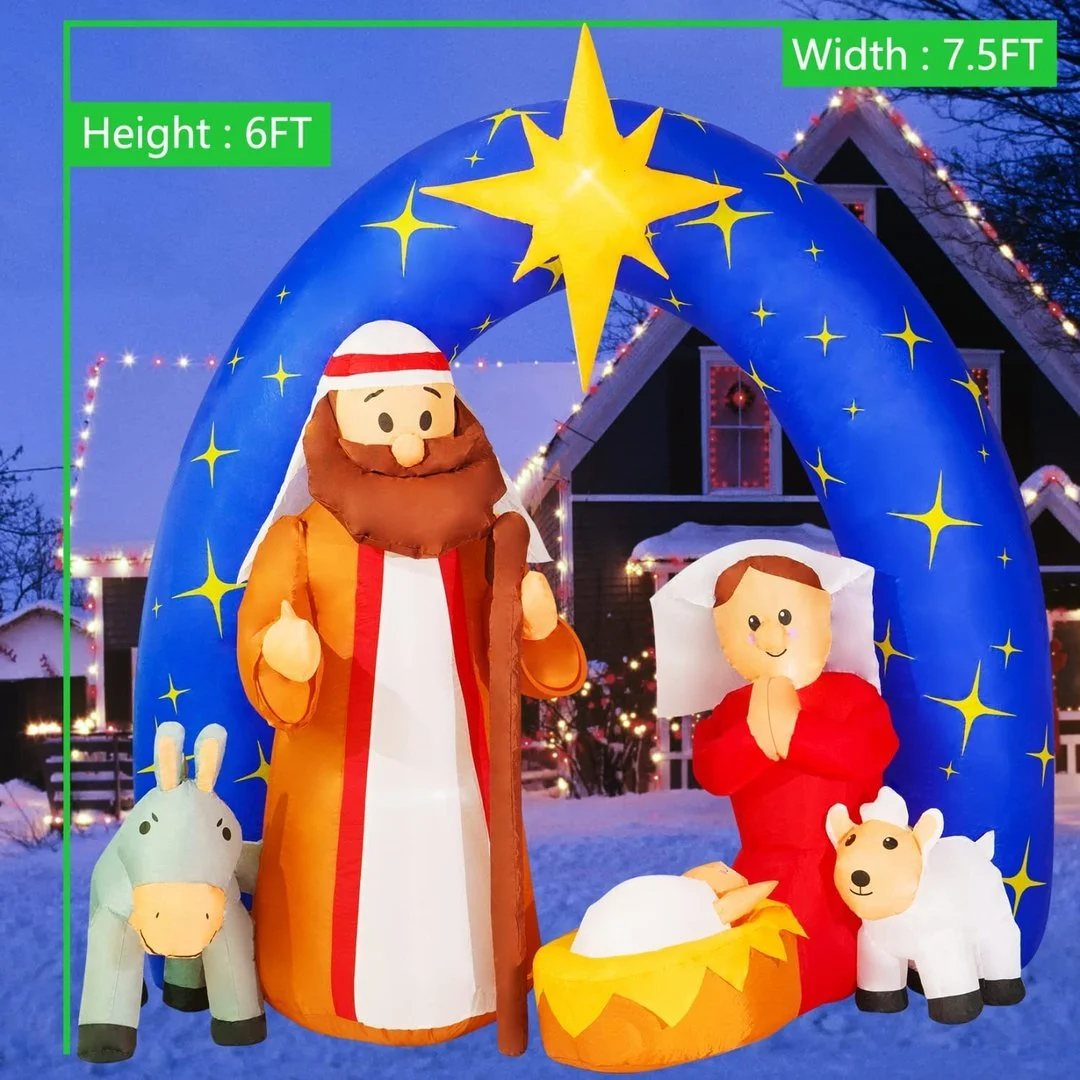 Note: Inflatable Christmas outdoor nativity scene is not applicable to windy and rainy days.