Composite raised garden beds are an alternative to raised beds made from wood. All-season durable, warp resistant and maintenance-free, our 4' x 8' raised garden bed kit with composite timbers is ideal for growing healthy organic vegetables.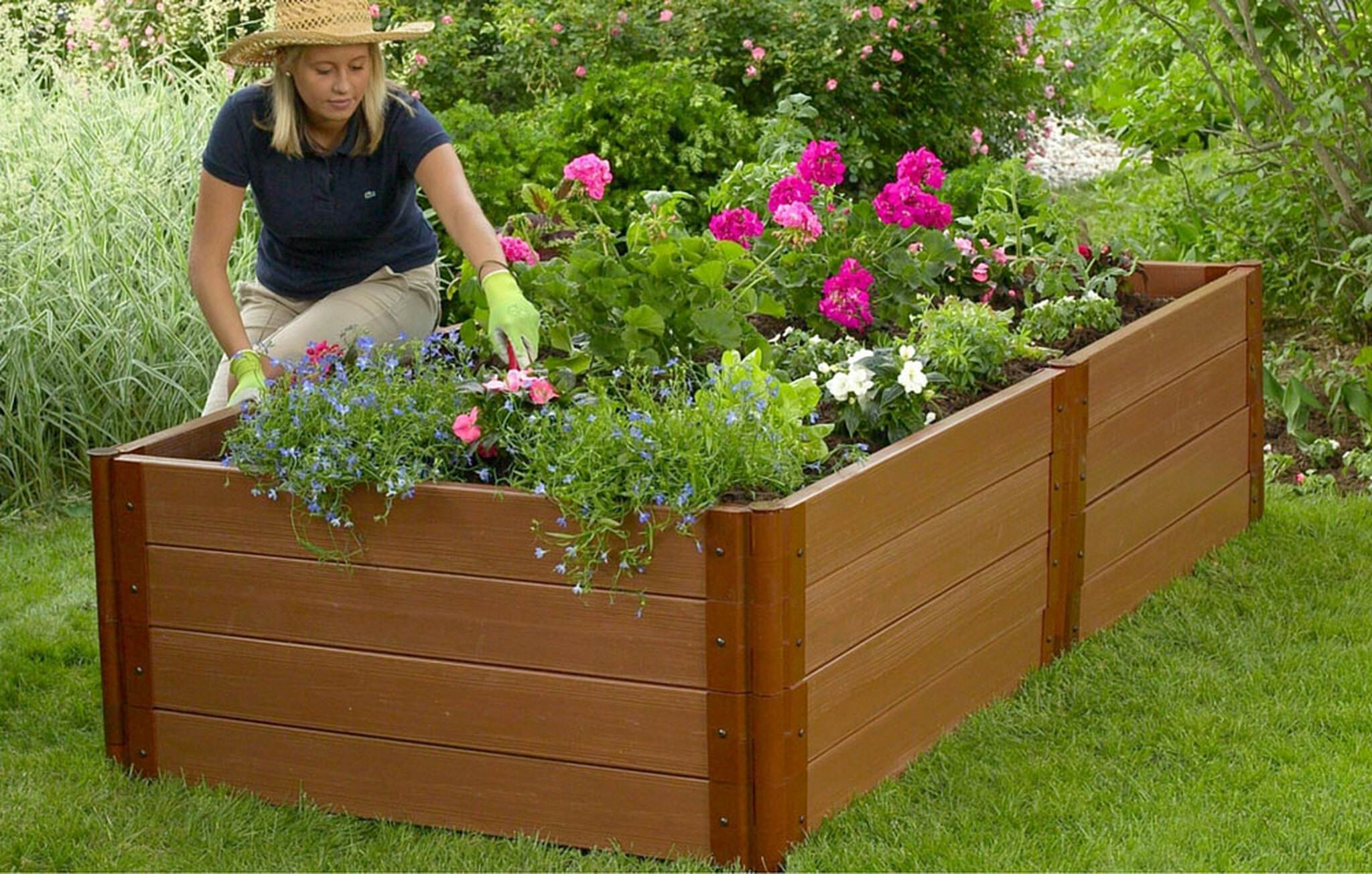 Features & Benefits:
Tool-free snap-lock brackets make an easy assembly
Choose between four heights: 5.5", 11", 16.5", or 22" high
Eco-friendly composite made from recycled plastic and natural wood fibers
Attractive wood grain texture and color
Includes all composite boards and snap-lock brackets
Size Options:
4' Wide x 8' Long x 5.5" High
4' Wide x 8' Long x 11" High
4' Wide x 8' Long x 16.5" High
4' Wide x 8' Long x 22" High
Construction
Composite boards are resistant to warping from winter frost, and won't rot from exposure to rain and moisture. The connecting tool-free snap-lock brackets are made of high impact ABS plastic resin, and the composite timbers are made from a blend of sustainable hardwood fibers and post-consumer recycled plastic.
Each board is a standard 2 x 6 size (actual dimensions: 1.5" x 5.5") and 44.5 inches long which creates a 4 foot span from joint to joint.
Assembly
Installation involves sliding the patented snap-lock brackets onto each end of a board and fasten securely with one snap-lock button. The snap-lock brackets have stakes which are simply pressed into the ground. To create a second level, slide the stake of another bracket into the top of the ground-level bracket from above. No tools required!
The patented anchor snap-lock bracket system allows installation on hard surfaces such as rooftops, patios or decks as well as traditional landscapes.