Create a beautiful holiday display with our 3-pack light up Whimsical Gift Boxes. The perfect Christmas lawn decoration to greet family and friends this holiday season Features 100 red, green, and blue pre-lit mini LED bulbs, which remain cool to the touch and reduce power usage and last approximately 25,000 hours. Durable and made from metal, our Whimsical Gift Boxes are suitable for both indoor and outdoor use. 6 Ground stakes, fuse, 6 spare bulbs, and a 1-year warranty are included.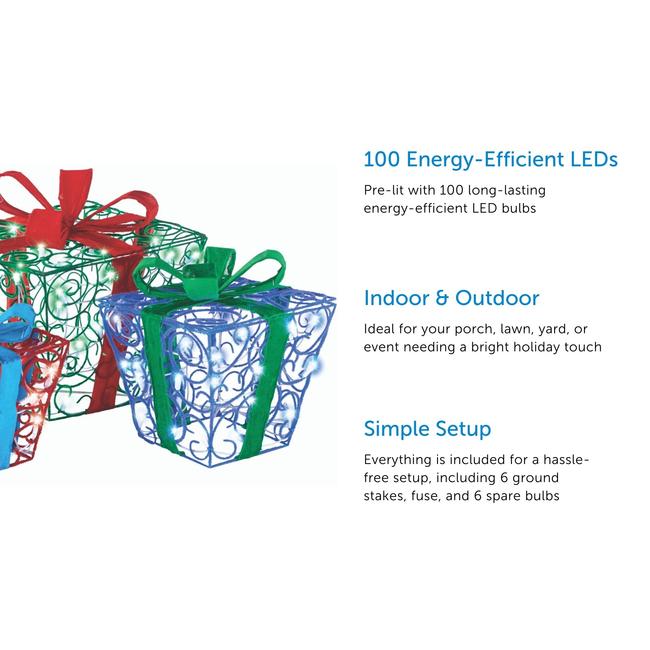 A Charming Addition to Your Holiday Décor
Light up your Holidays with our easy to assemble Fuzzy Gift Boxes lawn decoration. Adorned with charming red bows and 100 pre-lit red, green and blue energy saving LEDs that are sure to make a statement and bring an inviting glow to your Holidays.