Our 2.8 and 2-foot light-up glitter deer are accented with festive red bows and make the perfect decoration to greet family and friends this holiday season. Features 105 pre-lit mini incandescent bulbs, which will brighten your home for the holidays. Suitable for both indoor and outdoor use. We provide everything needed for quick and easy assembly. Our light-up glitter deer are made to last and covered by a 1 year 100% satisfaction guarantee.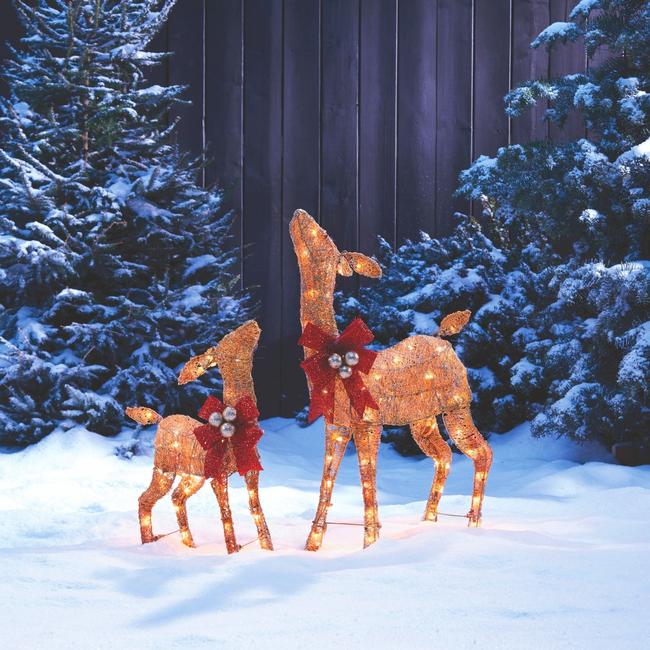 A Charming Addition to Your Holiday Décor
Light up your Holidays with our easy to assemble Golden Glitter Deer lawn decoration. Adorned with charming red bows and 105 pre-lit warm white incandescent lights that are sure to make a statement and bring an inviting glow to your Holidays.