Create a beautiful holiday display with our 3-pack light up 2 Golden Reindeer & Sleigh. The perfect Christmas lawn decoration to greet family and friends this holiday season. Features 70 pre-lit incandescent bulbs that brighten your home during both the daytime and night-time. Durable and made from metal and PE, our Golden Reindeer & Sleigh Set is suitable for both indoor and outdoor use. 12 Ground stakes, 3 fuses, 6 spare bulbs, and a 1-year warranty are included.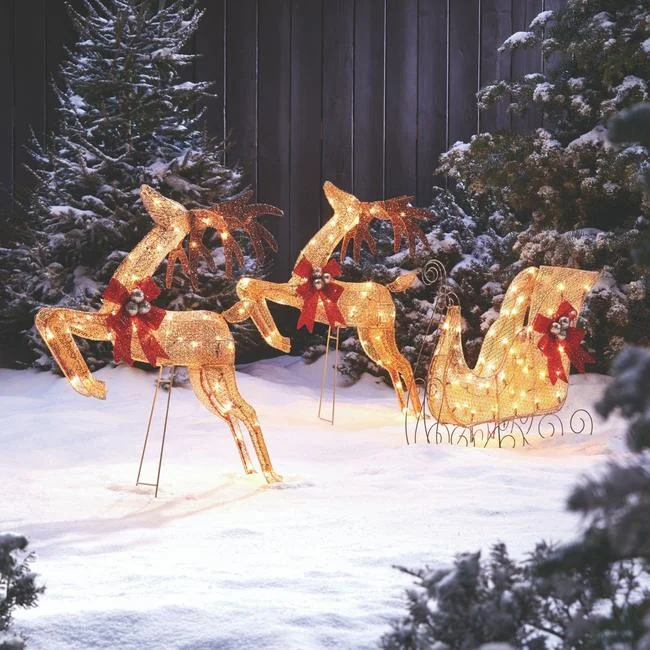 A Charming Addition to Your Holiday Décor
Light up your Holidays with our easy to assemble Golden Reindeer & Sleigh decoration. Adorned with charming red bows and the 70 warm glowing incandescent lights that are sure to make a statement and bring an inviting glow to your Holidays.