Our brand new collection of grey rattan reindeer features new innovative technology which gives you the choice of illuminating your deer in 3 different shades, from icy white to warm white or a mix of the two! You can choose your favorite shade to fit in with your festive decor and switch them over to another setting whenever you wish!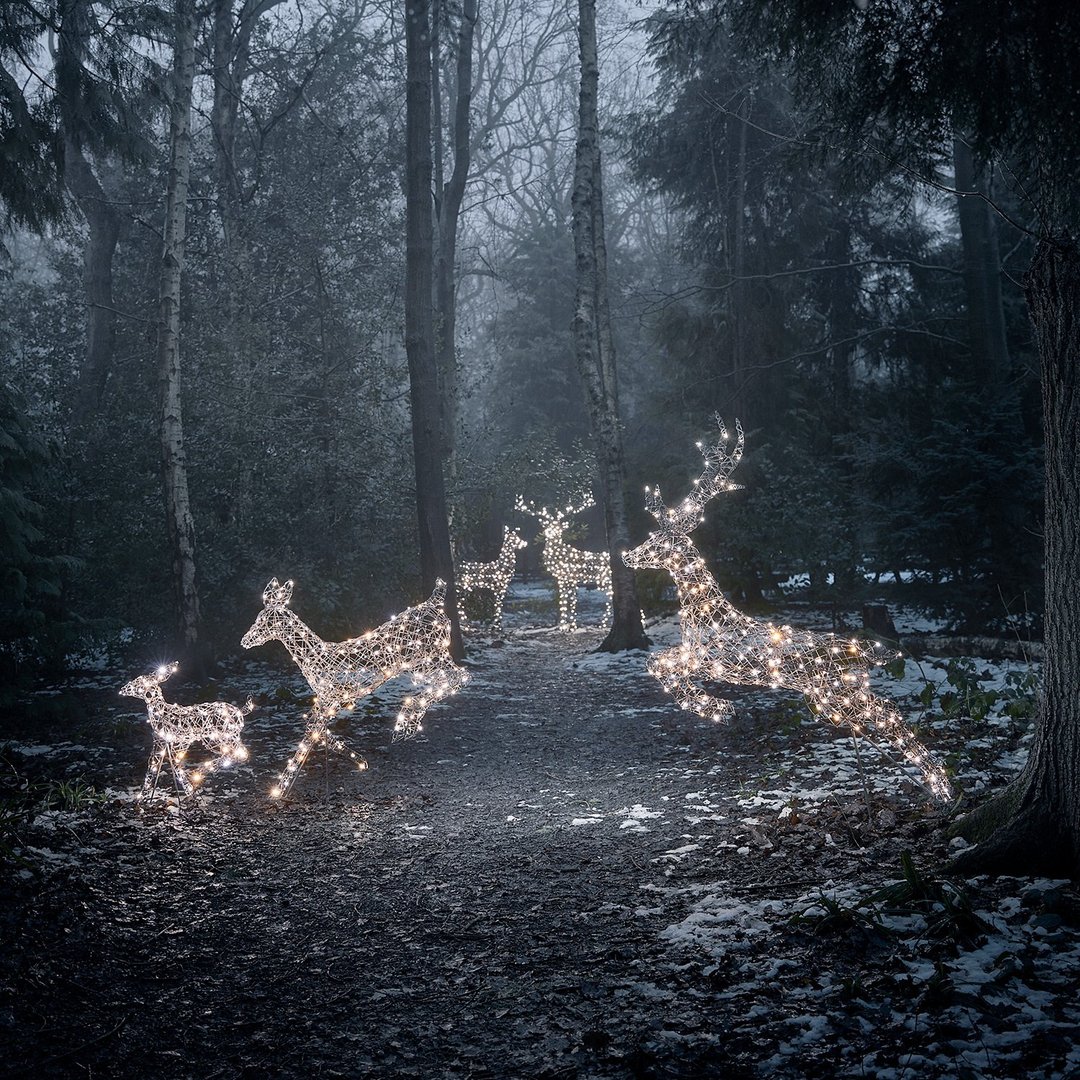 Crafted from gray rattan and with 300 LED light bulbs (200 on the doe and 100 on the fawn) they will create a stunning display at night that is sure to wow your family and neighbors.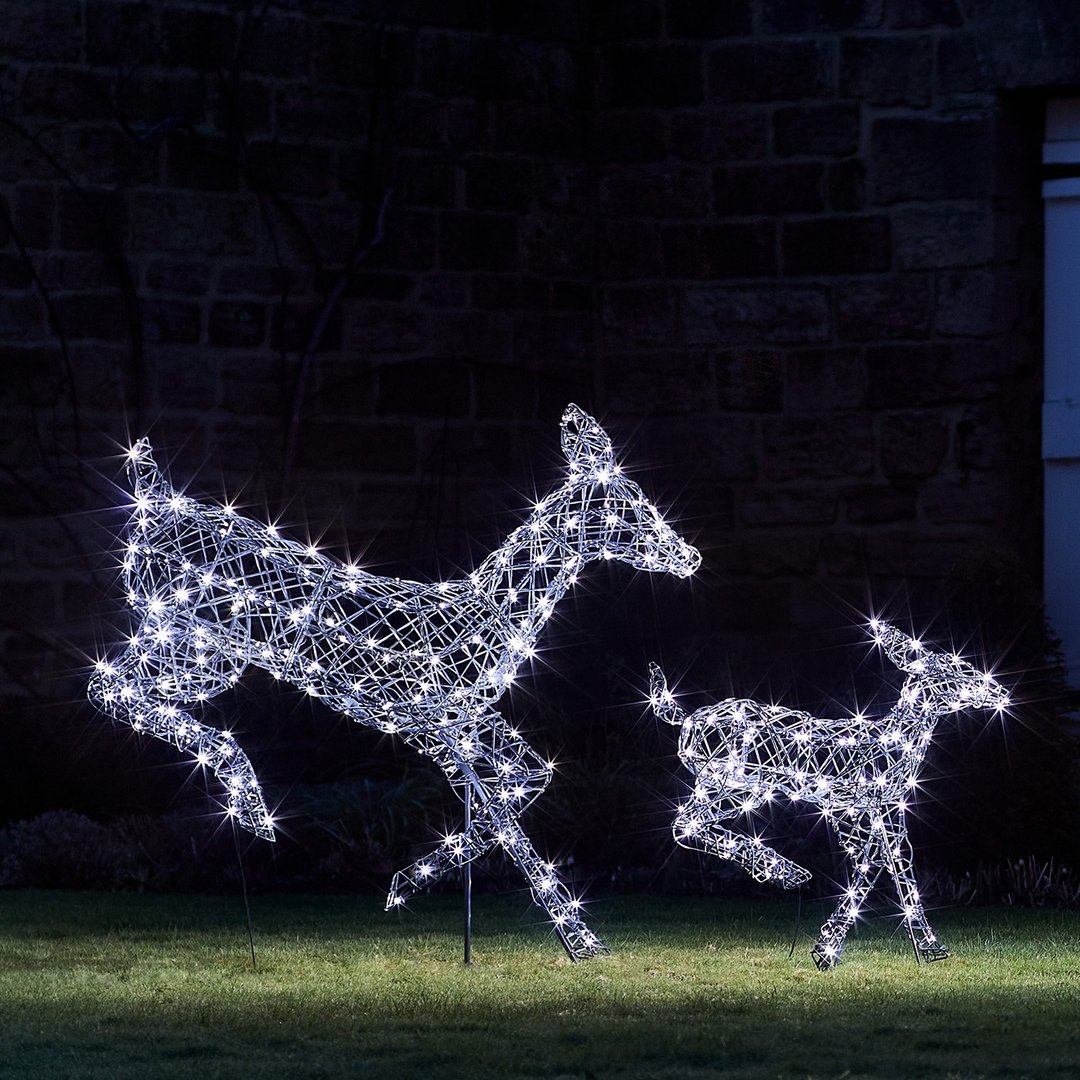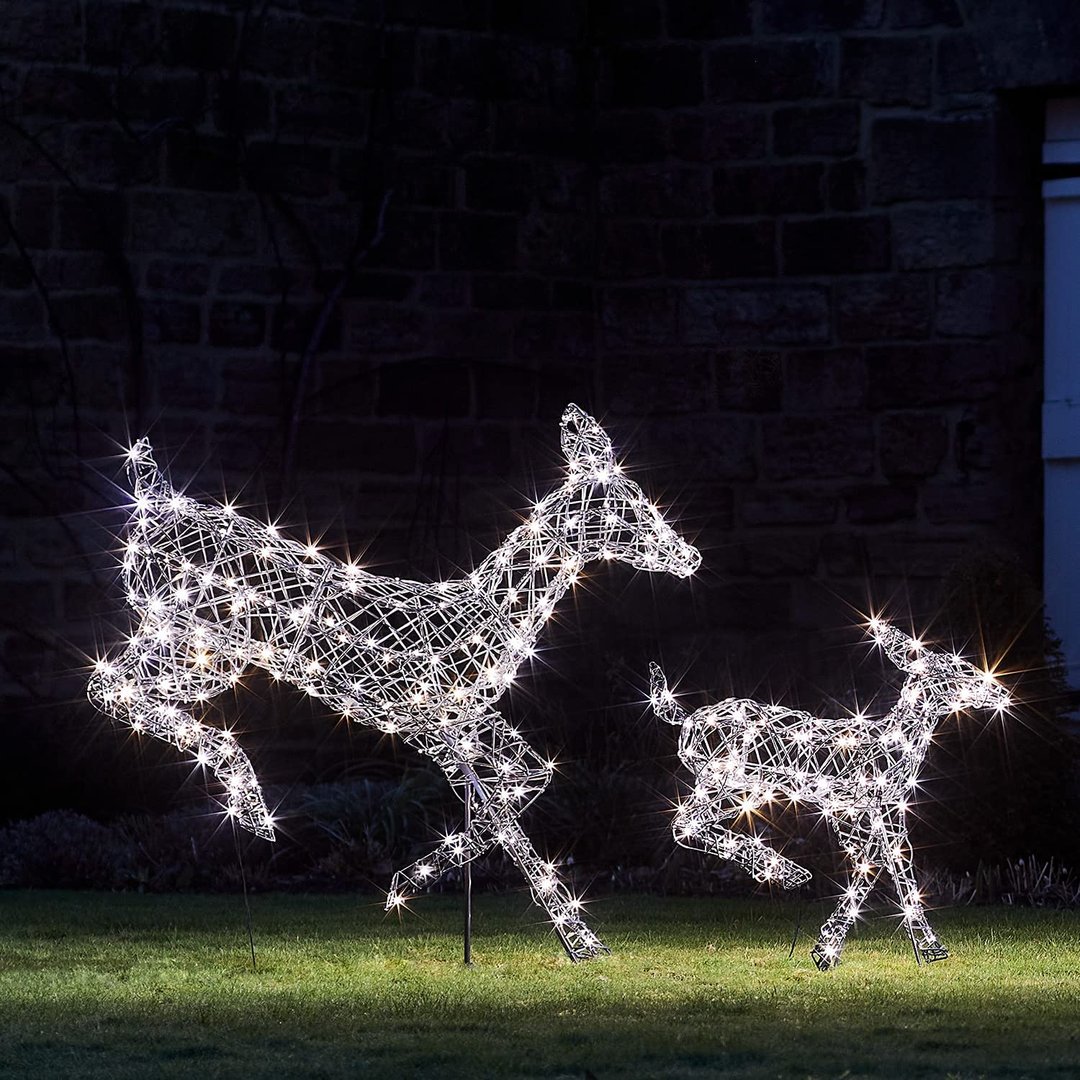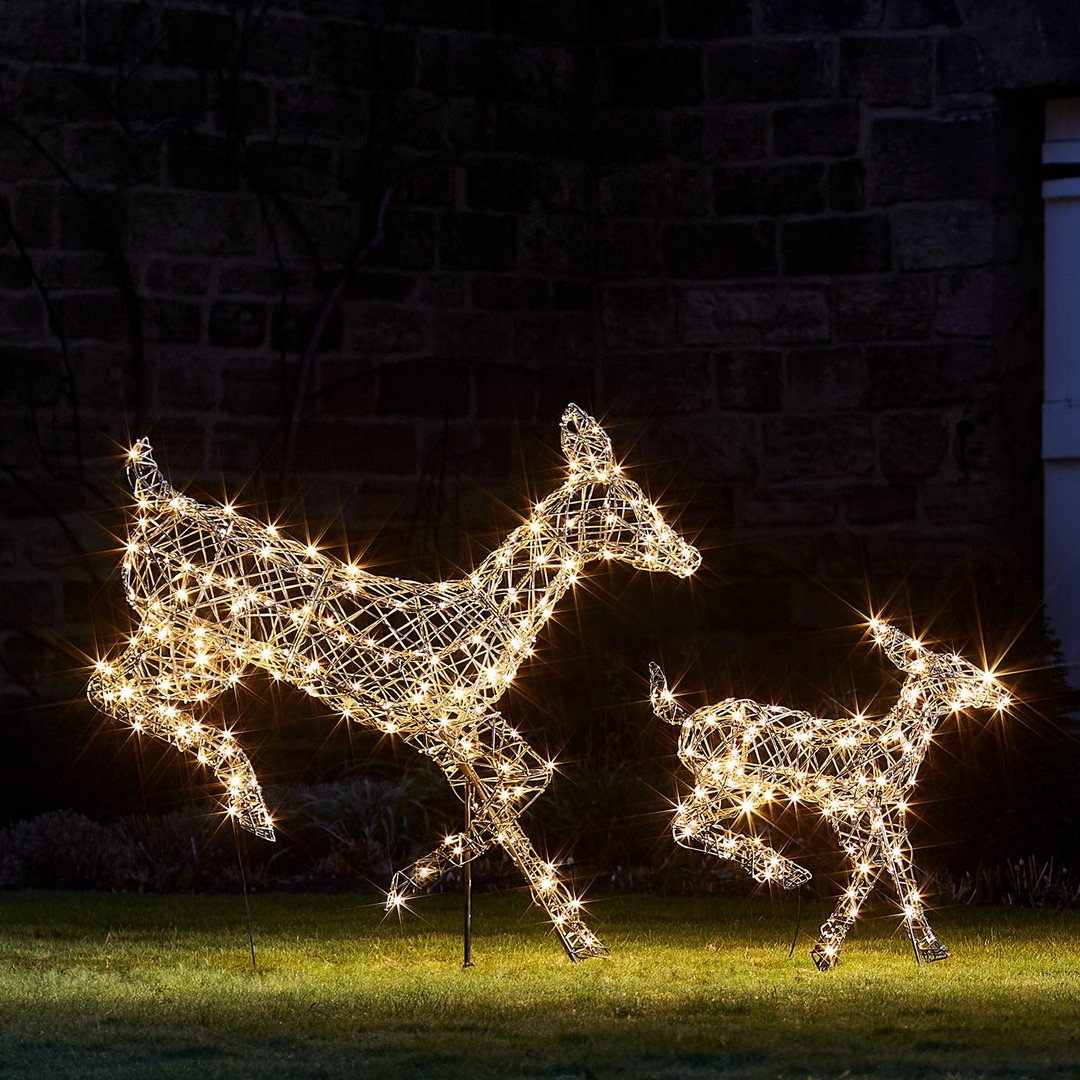 Our reindeer are fully waterproof so can be safely placed outside throughout the festive season. There's also a handy 26ft lead wire so they don't need to be positioned close to a plug socket. Switch the plug to 'ON' for uninterrupted illumination, or opt for the handy 'TIMER' for 6 hours of automatic shine at the same time every day.
Choice of Cool & Warm White Light For Full Customization
Doe 3.2 ft (H), Fawn 2 ft (H)
Safe Low Voltage Transformer Plug with 26ft Lead Cable
6 Hour Timer Function
Fully Weatherproof for Outdoor Use
Made of Grey Rattan