Welcome the Harvest Harper Topiary, in an oh-so-inspirational mix of whimsical patterns and warm colors that are anything but average. A kiss of trend-forward gold metallic and it's really starting to look like your own unique style, right? Three graduated orbs, topped with a coordinating, striped finial. Place in an urn at the front steps, or directly on the ground out in the garden. Indoor versatility for use in an atrium or open foyer, too.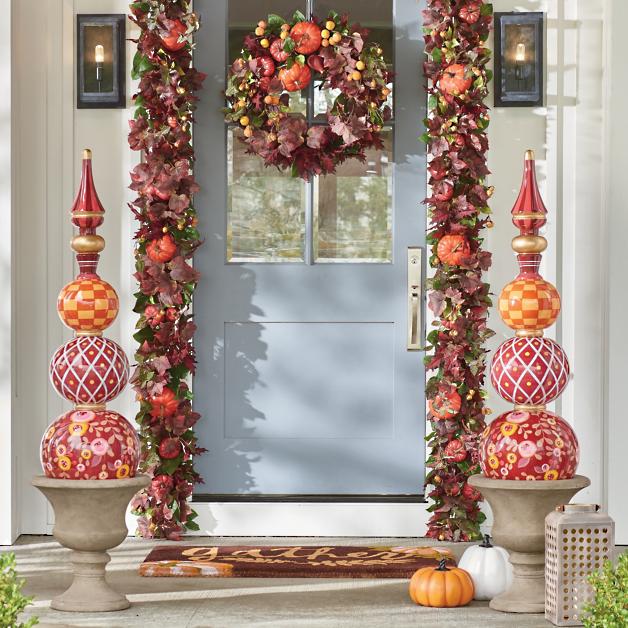 Colorful, mixed pattern topiary made of three stacked spheres topped with a finial
4 ft. tall, for an impressive presentation, even from the street
Durable, all-weather construction of
Gold metallic accents
Lustrous, clear finish
Easy, two-part assembly with no tools
Fill hollow bottom with soil or sand for additional stability; if displayed in a planter, it is also recommended to fill the planter with soil or sand, and add silicone or rubber pads between the topiary and planter to provide more traction; decorative fillers between the topiary and planter are also a possible to provide additional traction
Suggested use with our Sidney Low Urn (sold separately, online)
Imported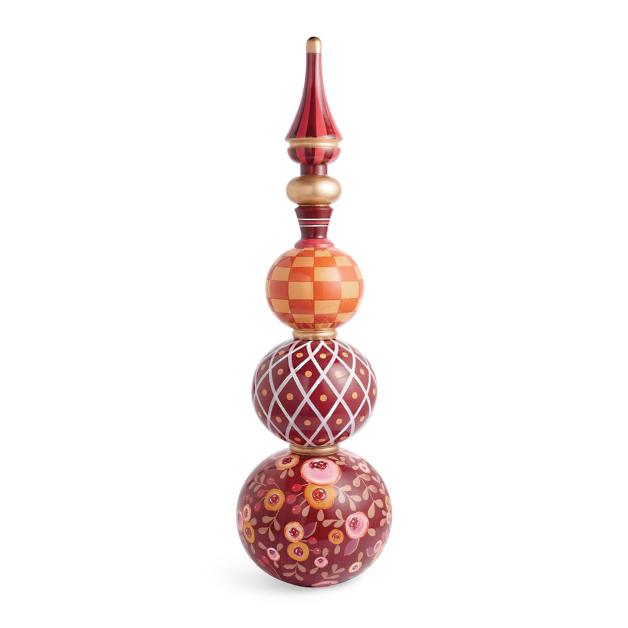 Harvest Harper Topiary (161256): 14" dia. x 48"H, 13 lbs.