Let this charming vintage-style bring Christmas cheer at your front door, in the yard or anywhere indoors. Brighten any space with this happy little accent with great detail and lights to make it shine at night.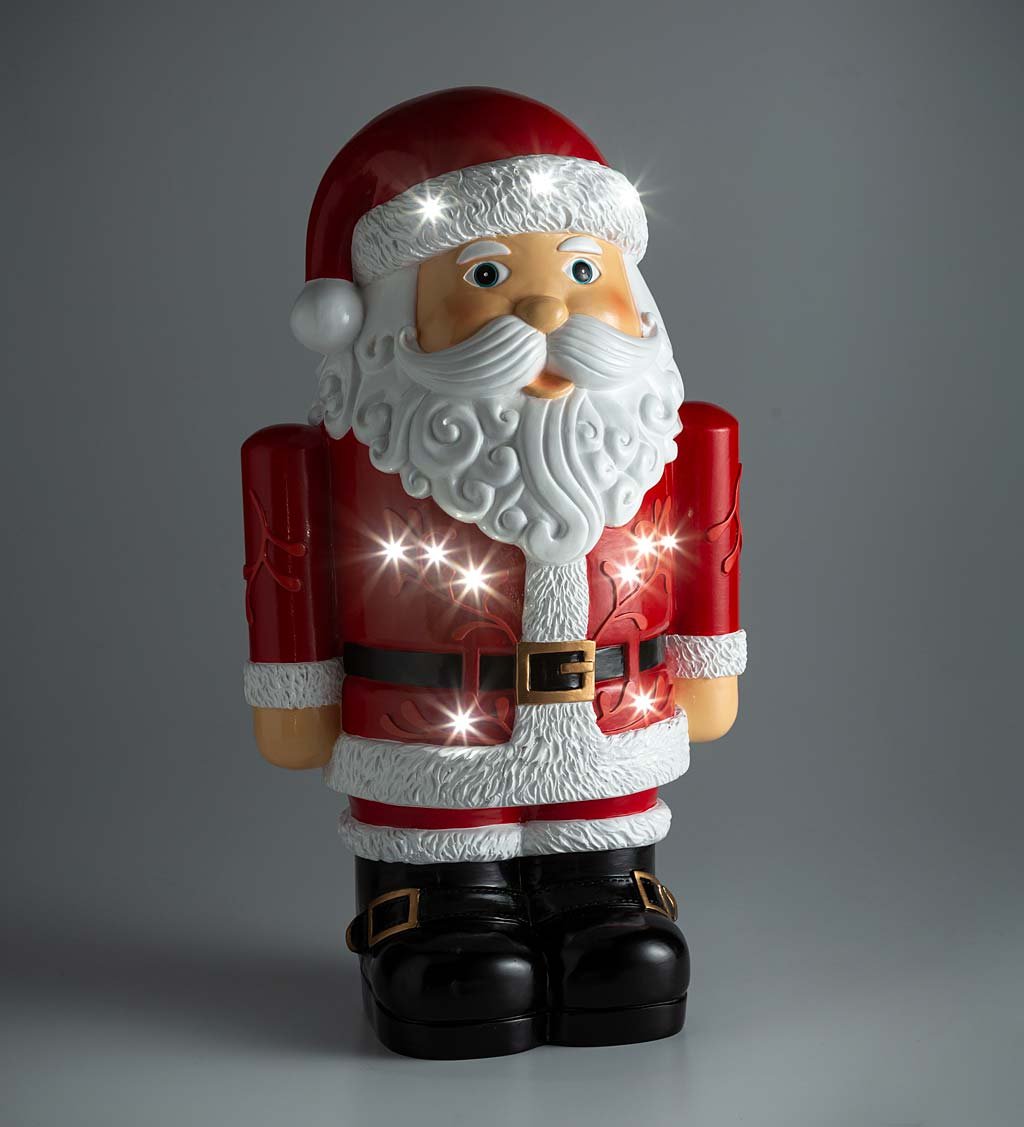 Our will bring a smile to everyone who sees him. Each adds character and brightens not only your space, but your mood! Sure to become a treasured family favorite for generations, they're nicely finished front and back. Santa has lights in his hat and vest, 9 lights in all.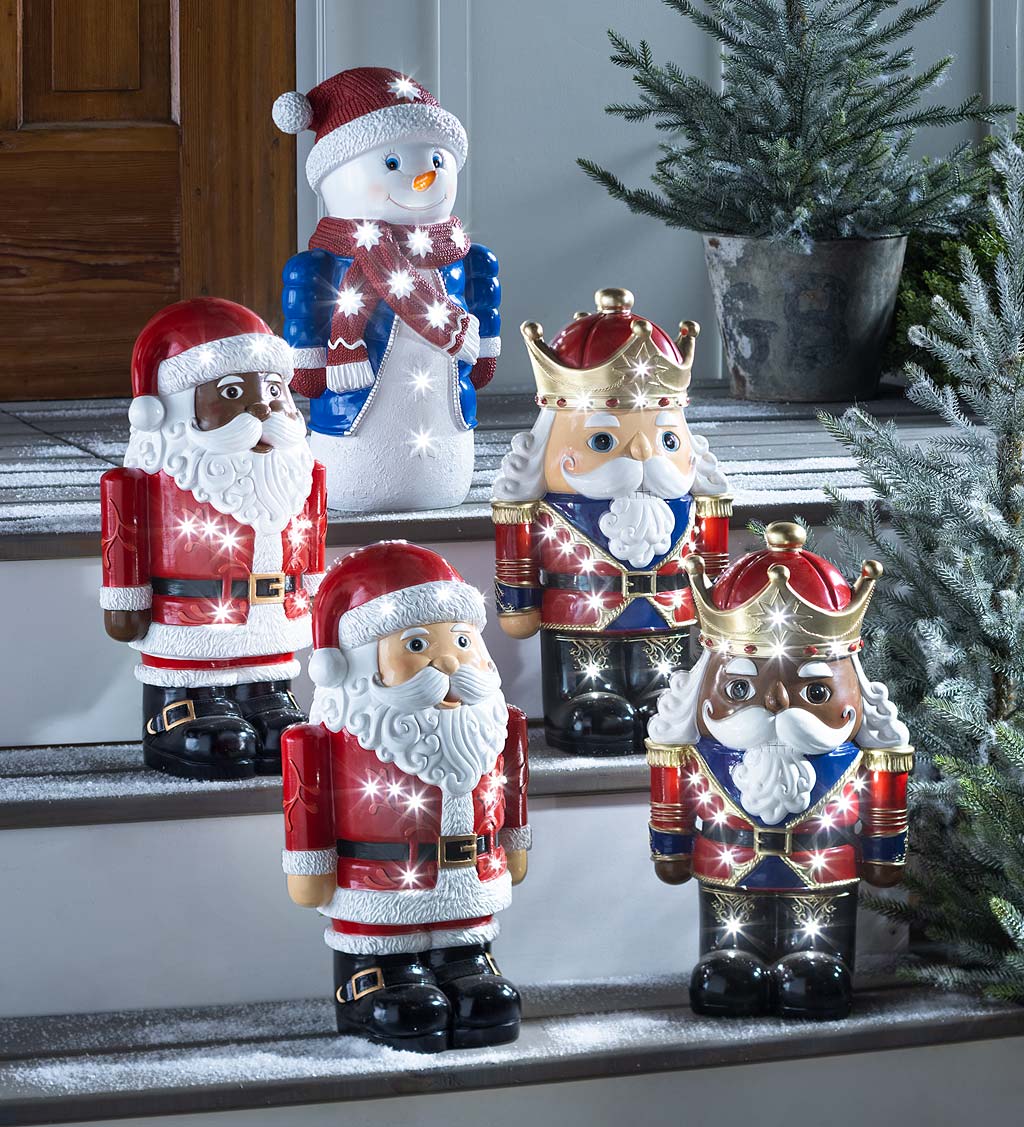 Weather-safe resin has a finish resembling porcelain. Each statue is meticulously hand painted with wonderful details. Battery-operated lights operate on a timer for 6 hours on, 18 hours off. Takes 2 AA batteries, not included.
Short Santa statue is big enough to get noticed without overwhelming your décor
Charming vintage style - a nostalgic look everyone will love
Perfect at your door, on the stairs, hearth or table - anywhere!
All-weather lighted Christmas statue is made to use indoors or outside
Bright, shiny, high-gloss hand painted finish has the look of porcelain
9 bright white LED lights stud Santa's outfit
Enjoy day or night, indoors or outside: porch, hearth, foyer, patio, flowerbed
Weather-safe painted resin statue with long-lasting LED lights
On/off switch; auto-timer turns lights on 6 hours, off 18 hours
Takes 2 AA batteries, not included
9¾"W x 7¼"D x 17½"H