Full of graceful curves and swirls, our Mermaid Tail Tall Metal Wind Spinner adds a delightful touch to yard or garden. The dual rotors in differing sizes sport mermaid tail shaped "petals", and spin in opposite directions in the breeze.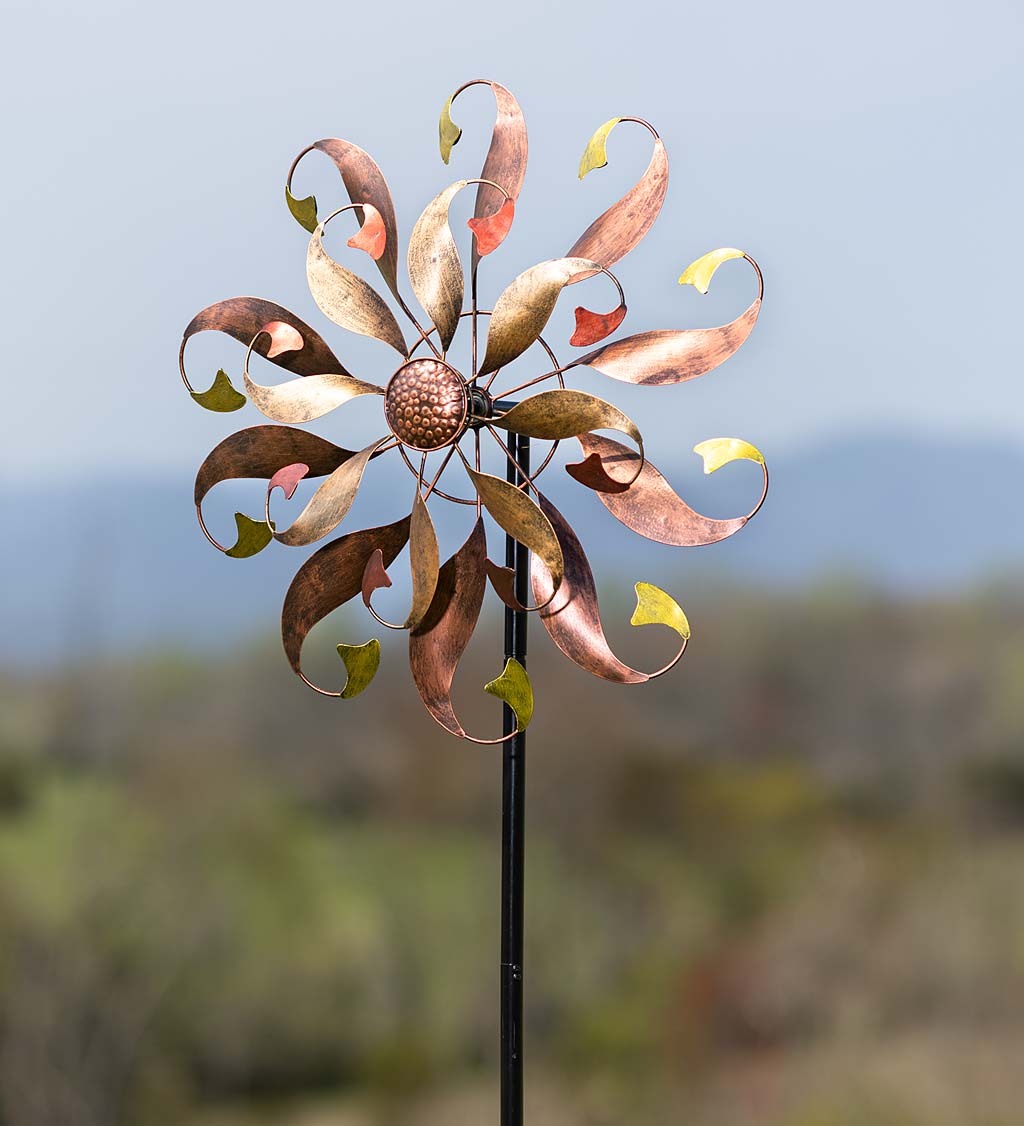 The pleasing palette of copper, red and green adds color to your landscape in every season without competing with brightly colored flowers and shrubs.
Mount this painted metal spinner anywhere in your landscape: garden, front or back yard, flower bed, along a pathway or at the end of the driveway as a landmark. The black post has a three-prong stake for secure installation.
Metal spinner with spokes in the shape of mermaid tails
Painted in a brushed copper with crimson and lime green finish
Dual rotors spin independently
Larger and smaller rotors offer an interesting effect in the breeze
Adds movement and color in any season; colors complement existing flowers and foliage
Sturdy three-prong metal stake for stability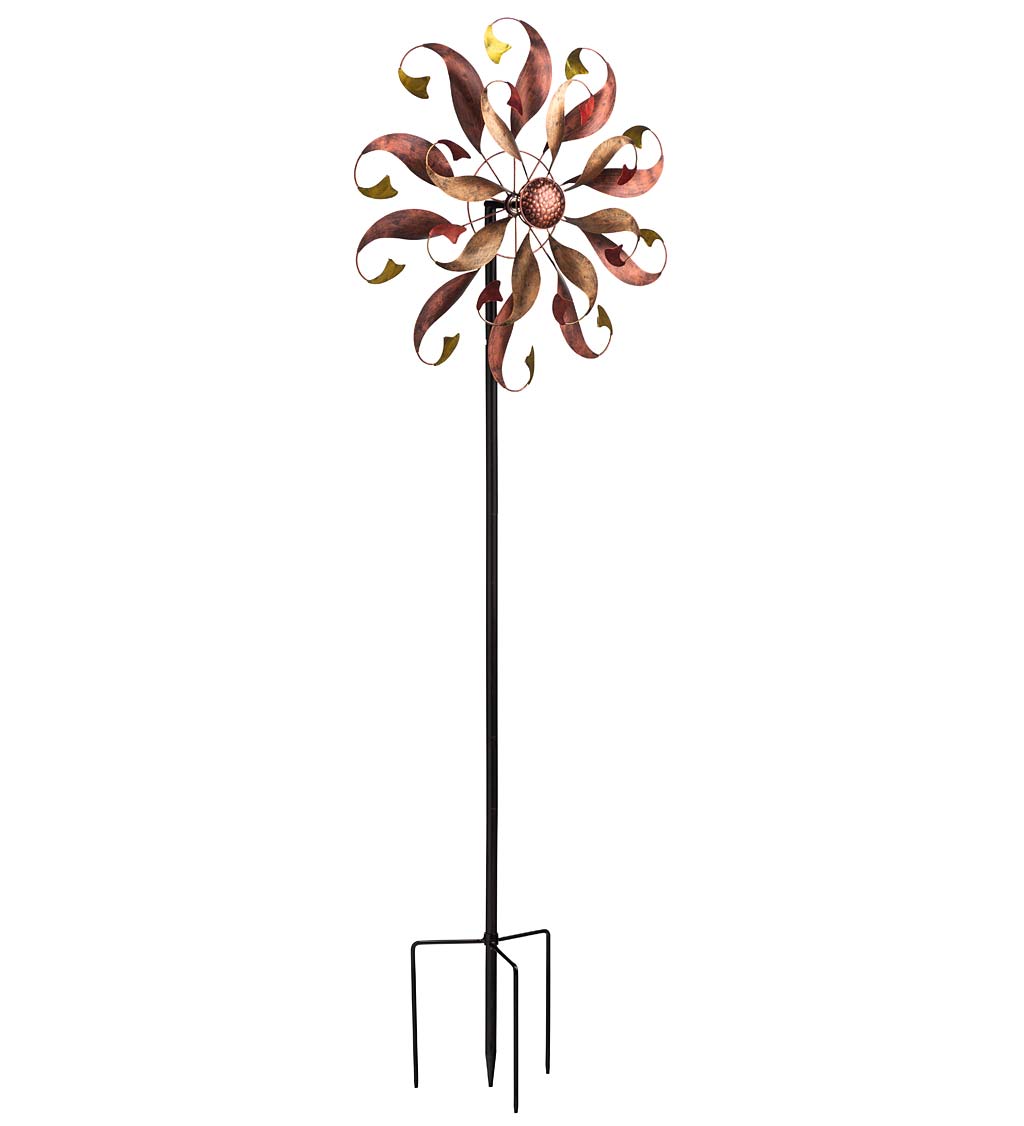 25¼" dia. x 8¼"D x 76"H