This beautiful Metal Peacock Sculpture stands upright as he proudly spreads his vibrant tail feathers.
This Metal Art Peacock will add a splash of color to any garden, patio or sun room. Full of detail, from its "textured feathers" and brilliantly blended colors, to the proud as a peacock stance. Spotlight this sculpture at night to create an impressive focal point in any outdoor setting.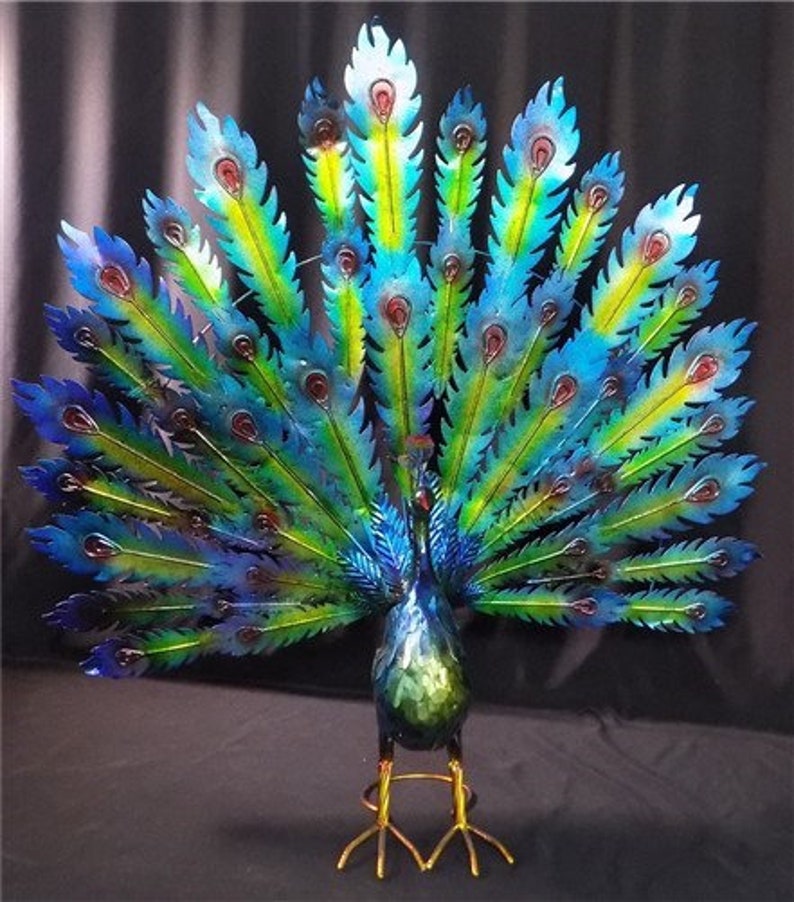 This colorful yard art measures approximately 41.0" side to side, 13.0" front to back, and 42.5" top to bottom.