Made of galvanized steel and coated frame, the Kinbor raised garden planter with trellis works great for those who wants coming out, getting some fresh air and buliding a small yet vibrant garden without scrificing the ambience of the outdoor seating area.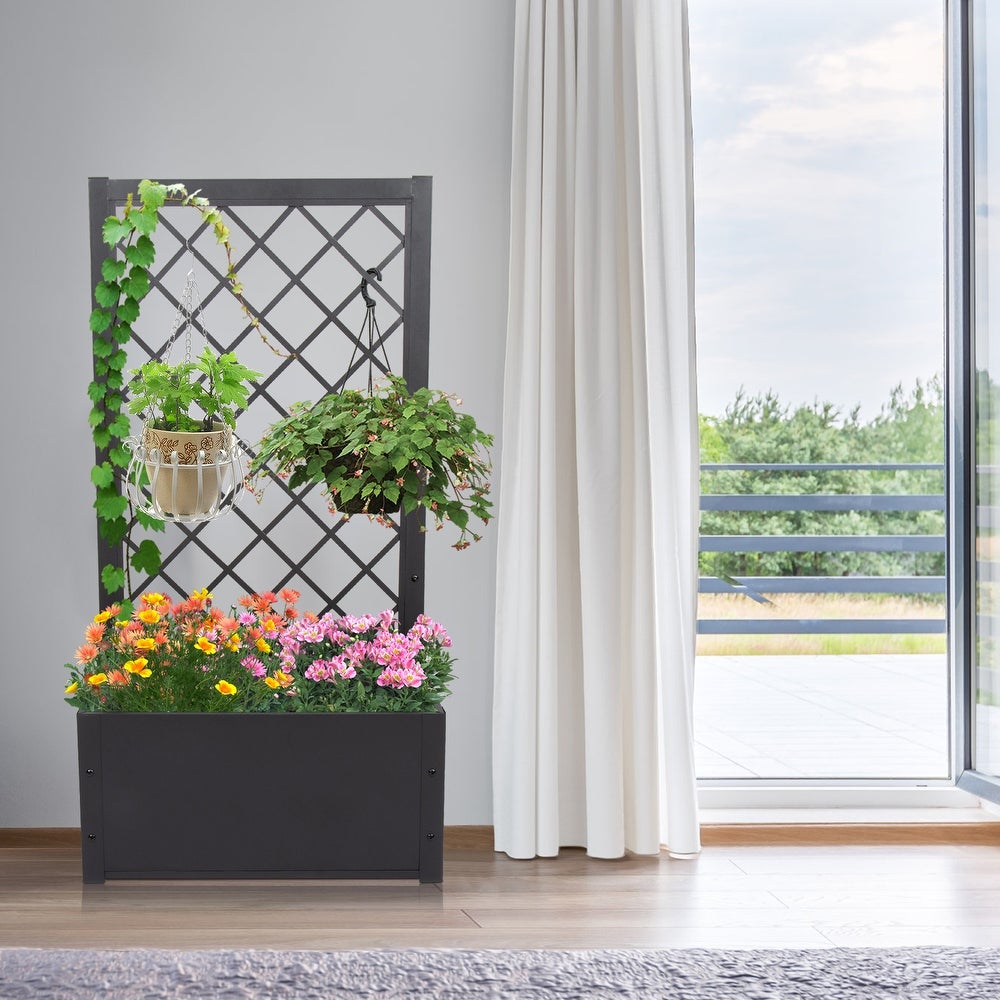 Features:
Concise Outlook with Sturdy Frame:

The elevated planter box is made of powder-coated galvanized steel with black coating which stands sturdy for a long time usage. And the decent colors of its appearance is in contrast to your bright yet vivid garden to make them standing out.
Adequate Planting Space:

The planter box features built-in trellis that provides a place not only for climbing plants to grow but also for bracket plant hanging. Ample growing space is given by the large planter box at the bottom to raise lettuces, broccoli, some herbs and flowers.
Perfect for Tight Spaces:

The functional planter box which is vertically designed provides the most usage space while requiring least occupied area. The built-in trellis work effectively for diverse plants classification to keep them from interfering each another. The planter looks really nice and doesn't take up a ton of space.
Versatile for Indoor & Outdoor:

This metal raised bed is both functional and durable in use over seasons with coated steel surface. This decorative planter is nice sized and well made for limited spaces, like balcony, fence, or even at home.
Specifications:
Overall dimension: 25"L x 13"W x 48"H
Bottom box dimension: 25"L x 13"W x 11"H
Material: Galvanized steel