Our 4-foot light-up moose is accented with a festive red bow and will brighten your home this holiday season. Features 105 environmentally friendly, pre-lit mini LED bulbs, which remain cool to the touch and reduce power usage. Suitable for both indoor and outdoor use. Set up is simple and can be done in any large space. Our light-up moose is made to last and comes with ground stakes, 3 spare bulbs and a 1-year satisfaction guarantee.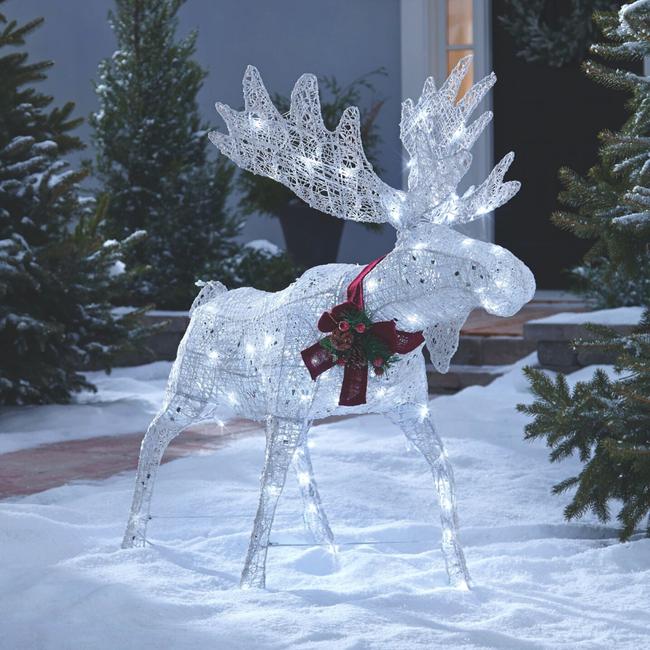 A Charming Addition to Your Holiday Décor
Light up your Holidays with our easy to assemble Moose lawn decoration. Adorned with a charming red scarf and 105 pre-lit pure white energy saving LEDs that are sure to make a statement and bring an inviting glow to your Holidays.