Our 2.25-foot light-up polar bear is the perfect decoration to greet your family and friends this holiday season. It adorns a red scarf and features 120 energy efficient, pre-lit mini LED bulbs, which remain cool to the touch and reduce power usage. This polar bear is suitable for both indoors and outdoors and is especially ideal for your porch, lawn, yard, or any room needing a bright holiday touch. Everything is provided for a quick and easy assembly. Our light-up polar bear is made to last and is covered by a 1-year limited warranty.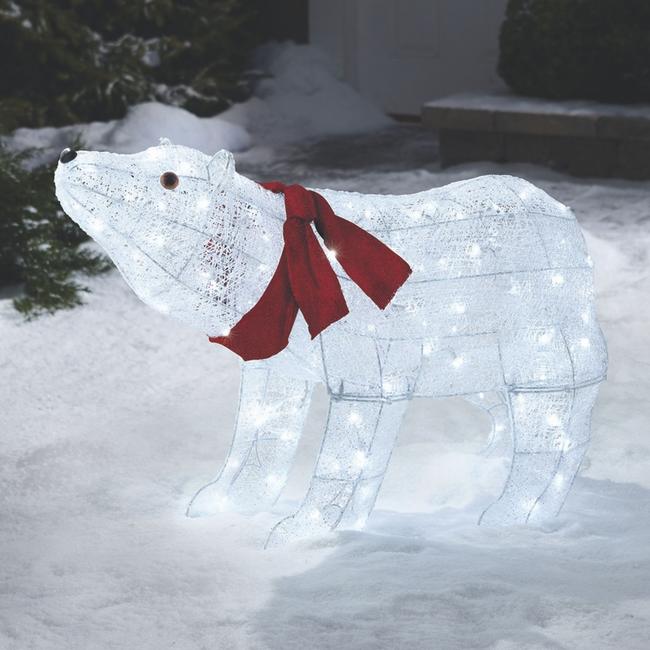 A Charming Addition to Your Holiday Décor
Light up your Holidays with our easy to assemble Polar Bear lawn decoration. Adorned with a charming red scarf and 120 pre-lit pure white energy saving LEDs that are sure to make a statement and bring an inviting glow to your Holidays.