Create a centerpiece for your holiday display with this nativity set. The metal frame and weather-resistant fabric offer lasting strength and durability for outdoor setup, and the classic scene evokes visions of a silent night.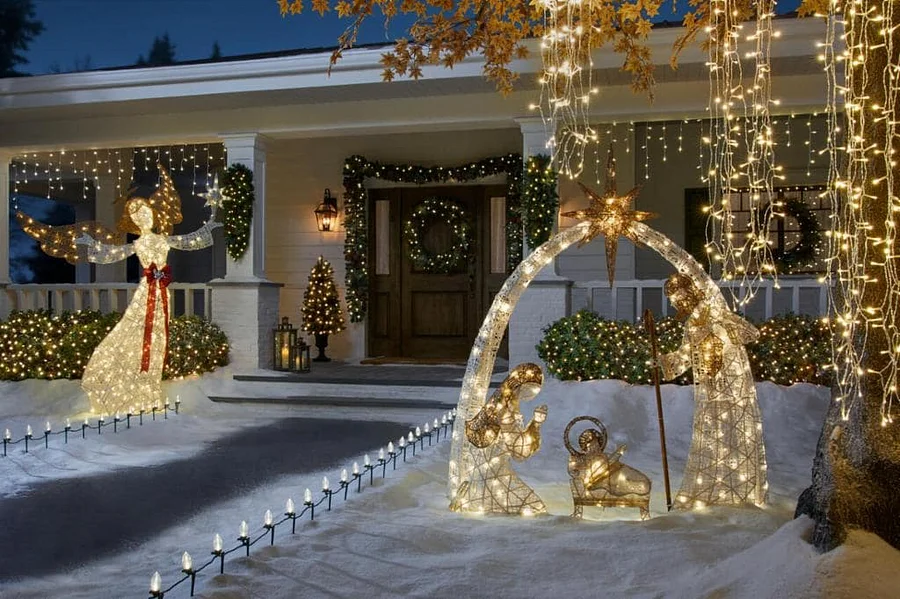 This nativity set features 200 LEDs to cast a soft glow on Jesus, Joseph and Mary. Ground stakes and tethers provide secure placement even during wintry weather. With a simple design and extra LED bulbs, this Polar Wishes nativity set is easy to assemble and maintain year after year.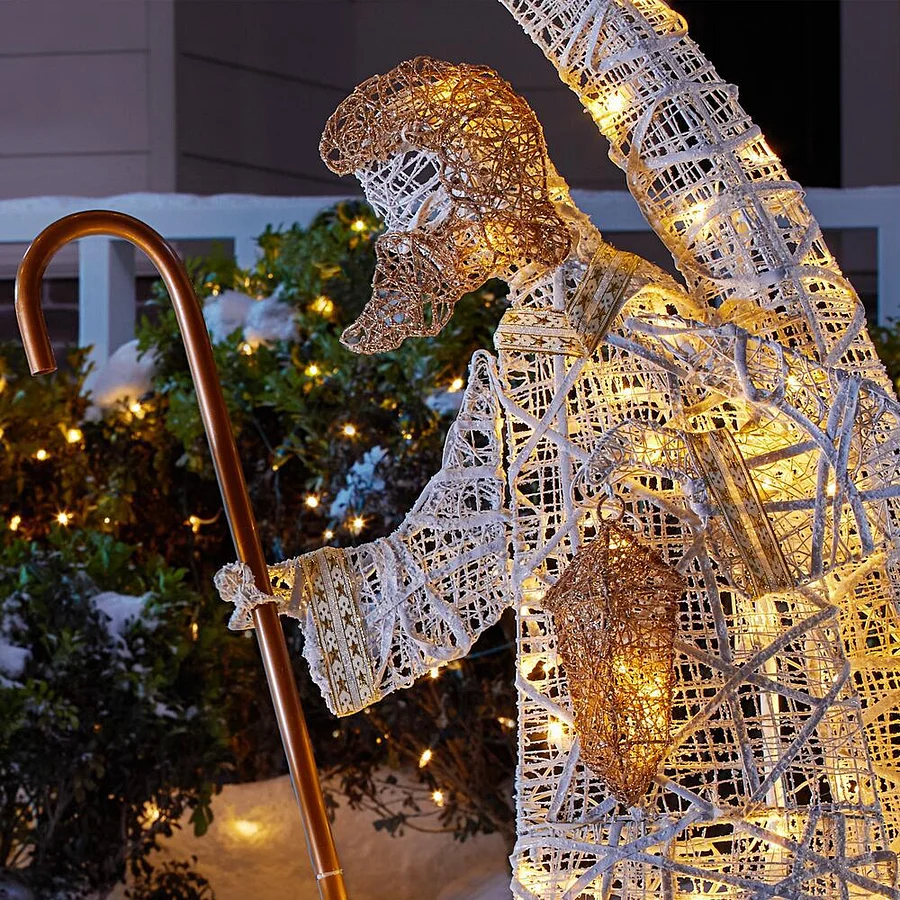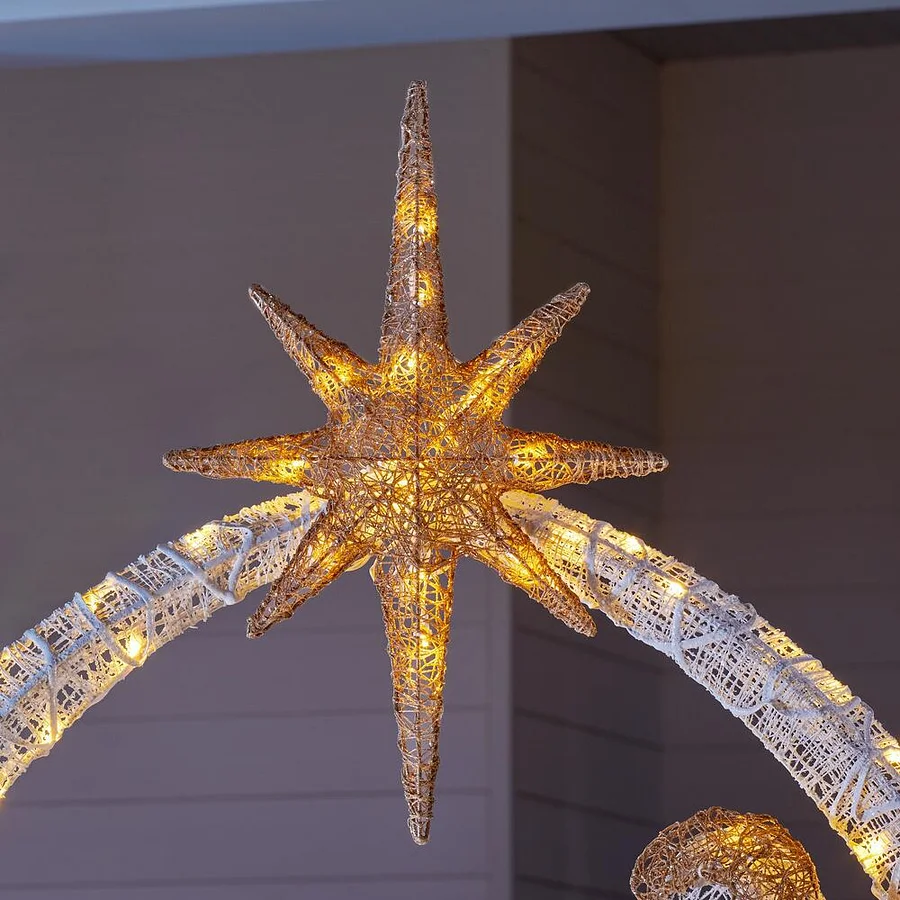 Easy to assemble. with instructins and all required parts. It is a bright white with some golden finishes to make it more standing. It has amazing details and stands out. It is made of sturdy material and is not easy to bend.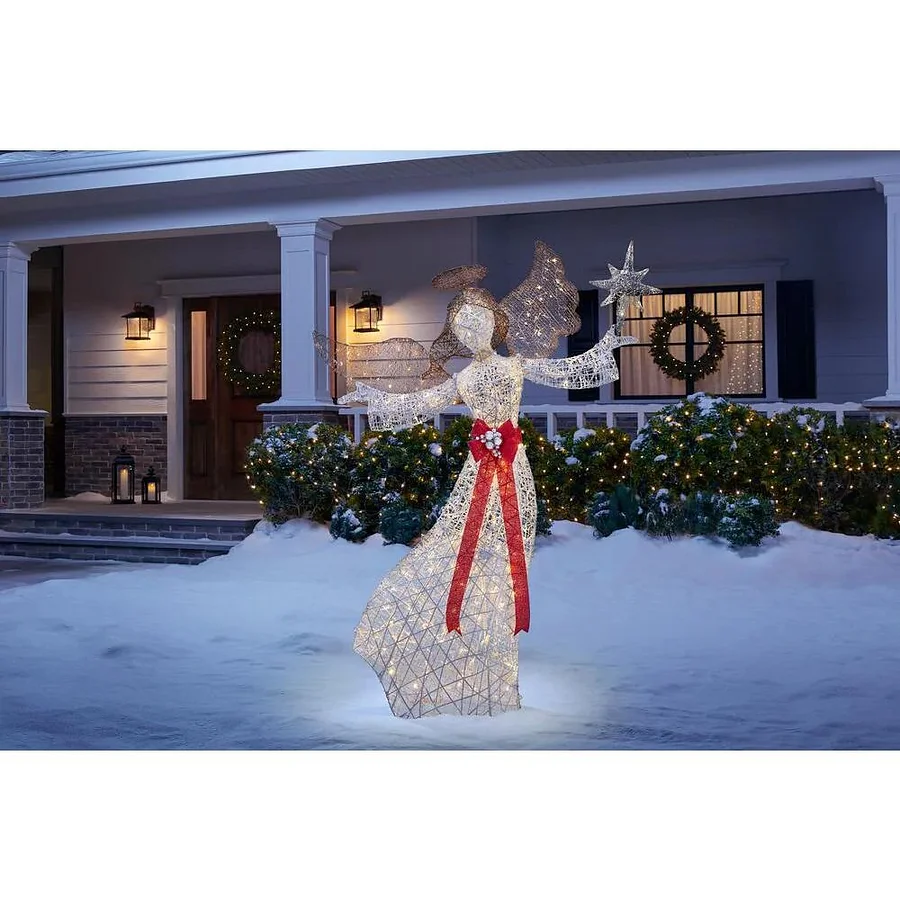 serving as a beacon for family and friends visiting your happy home for the holidays.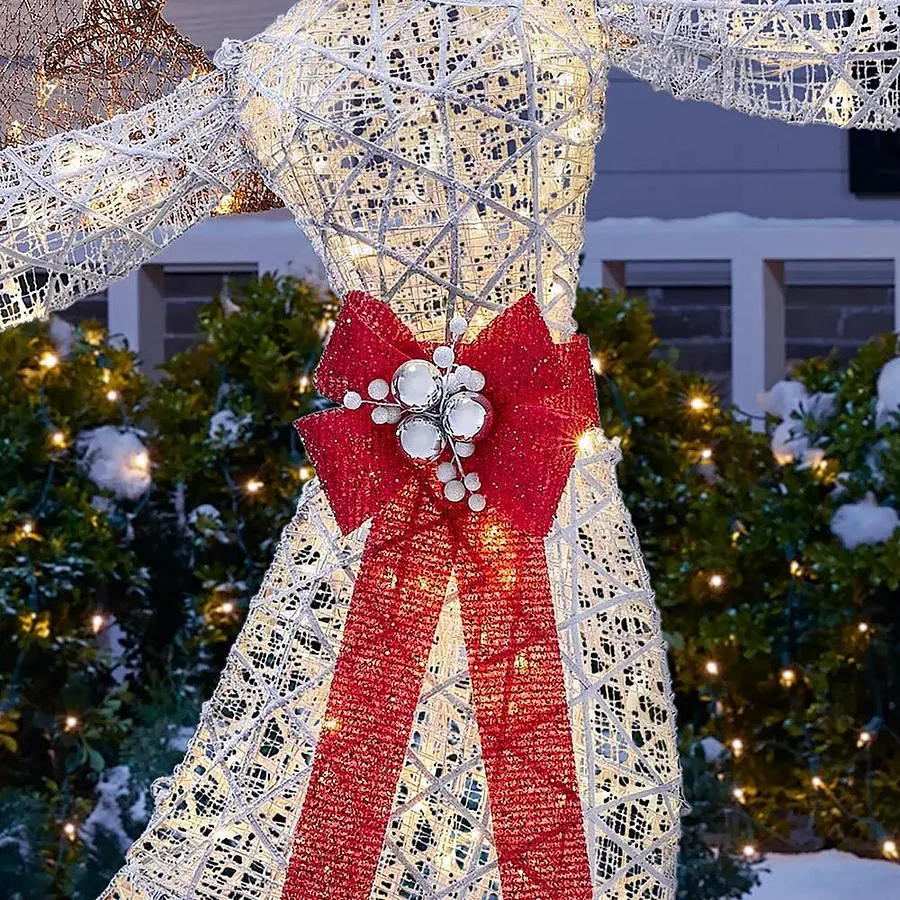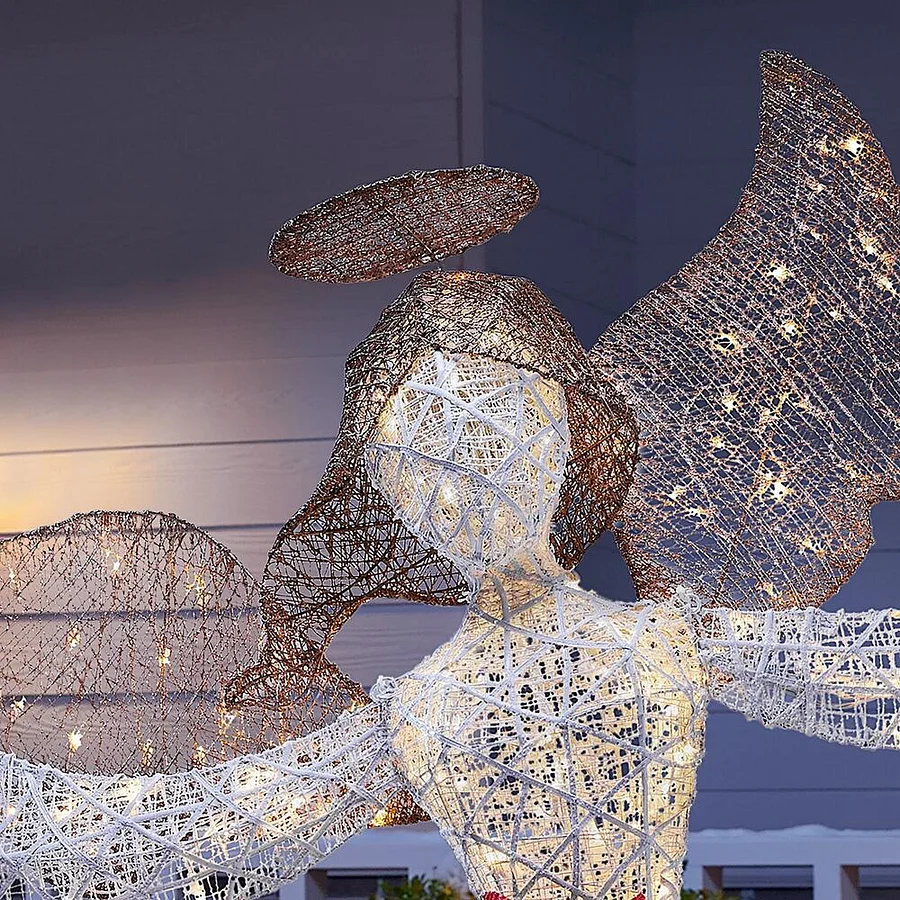 Metal frame offers added strength and resilience

Weather-resistant fabric withstands winter conditions

LEDs offer energy-efficient illumination

Sculpture measures 7.5-ft. for a magical focal point

Set includes one angel yard sculpture

Ideal for decorating your front lawn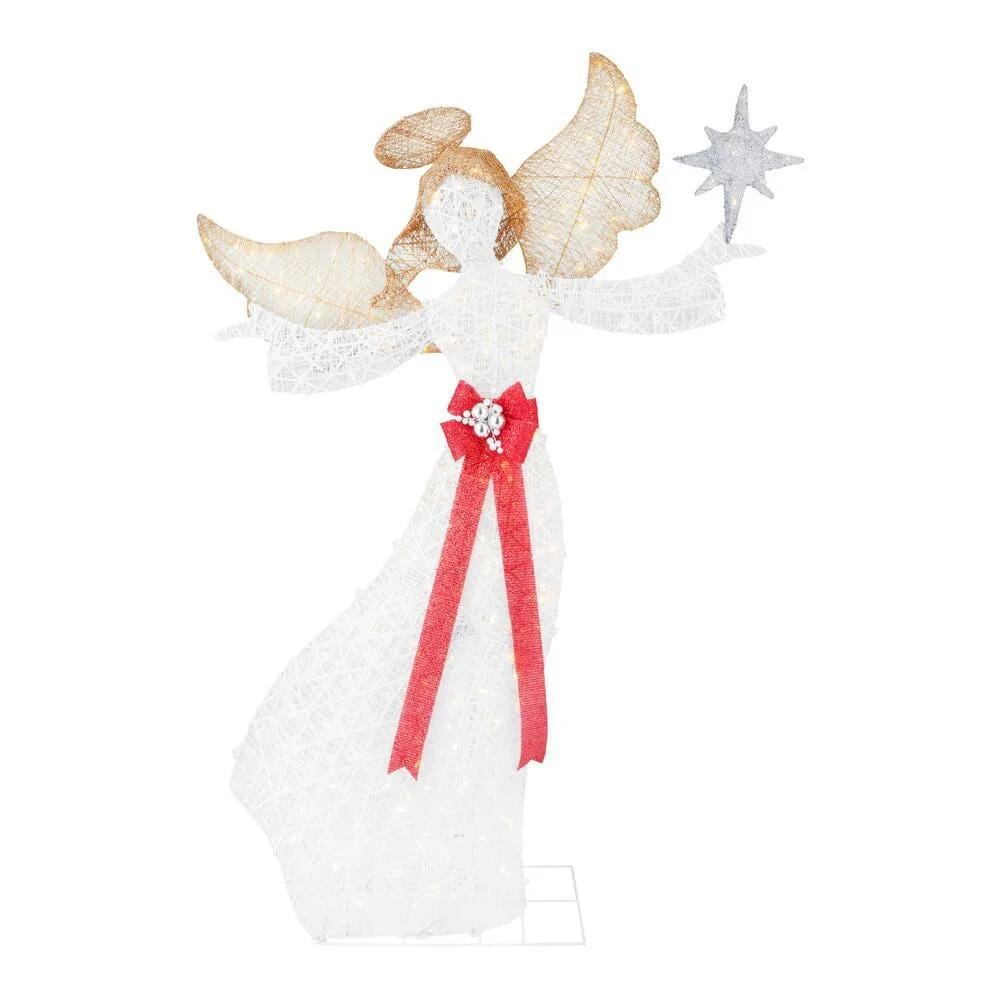 Mary figurine
Overall - Mary figurine: 2' 8'' H x 1' 6'' W
Joseph figurine
Overall - Joseph figurine: 2' 8'' H x 1' 6'' W
Jesus figurine
Overall - Jesus figurine: 1' 3'' H x 1' 2'' W
Other Dimensions
Overall: 6' 1'' H x 6' W x 1' 1'' D
Overall Product Weight: 13.3 lb.