Add spin and shine to your landscape with our Precious Metals Wind Spinner. It catches the breeze with bi-directional rotors in a stunning flower petal design.
The metal spinner is brightly painted in shades of copper, silver and gold to reflect the sun. The colors complement shrubs, flowers, and grass. It would look great in a flower bed, out in the yard or next to a walkway.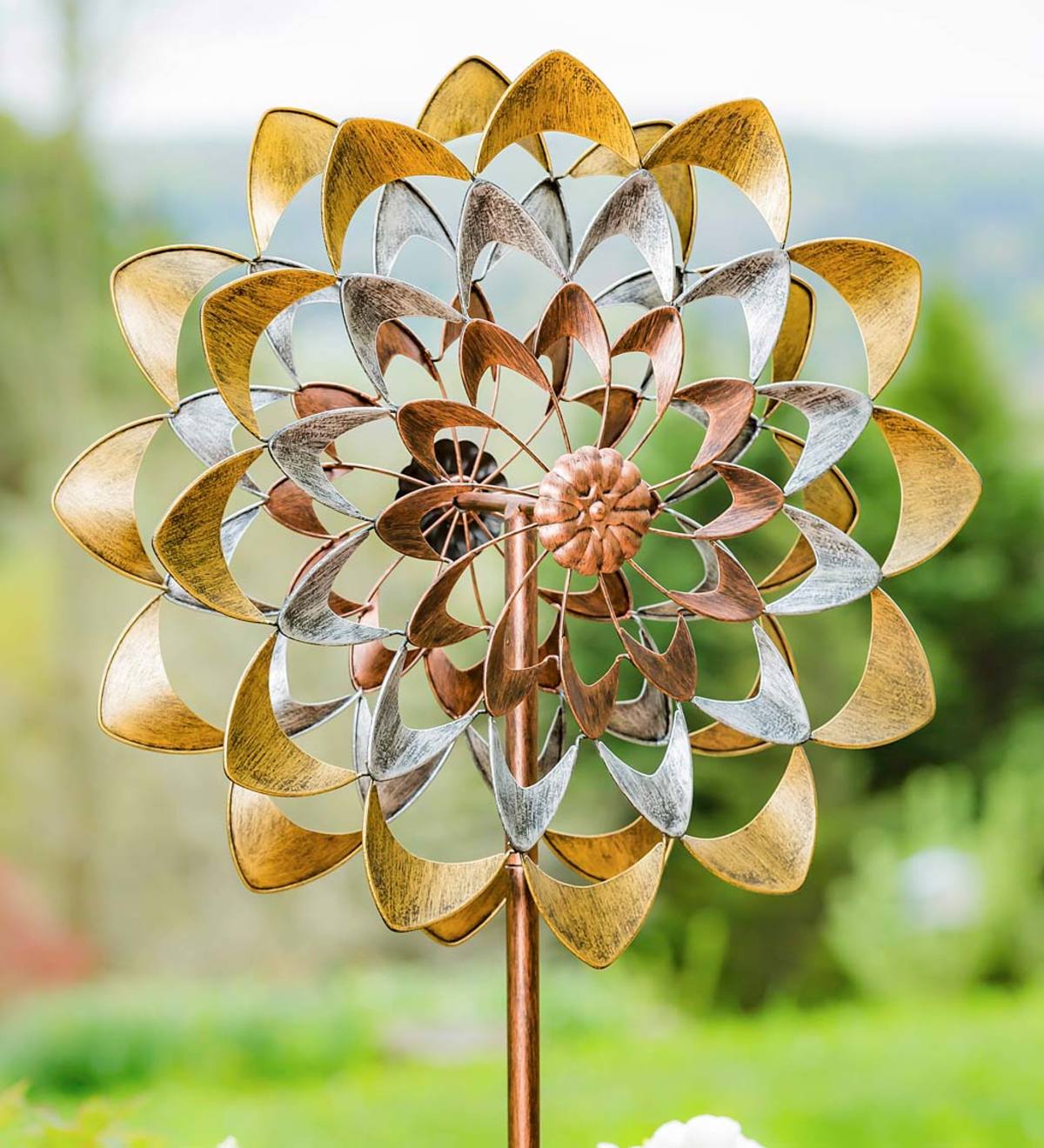 The movement is mesmerizing and the effect stunning. The matching copper colored stake has a three prongs for easy, sturdy installation.
Brilliant copper, silver and gold finishes shine in the sun
Dual rotors spin in opposite directions for a dynamic display
Layered petal-shape design is hypnotic in motion
Unique yard and landscape accent any time of year
Sturdy three-pronged stake simply pushed into the ground
24" dia. x 10¼"D x 75"H