Our dashing Snowman Bobble Motion Accent is as bright as a snow-kissed landscape. Full of bouncing, bobbling fun, our snowman is dressed in a top hat, bright blue sweater and jaunty scarf, while carrying a big candy cane.
Snowman stands more than 2 feet high, the perfect size to greet guests on a porch or walkway. He's at home indoors too, in the foyer, near the Christmas tree or anywhere you want some holiday cheer.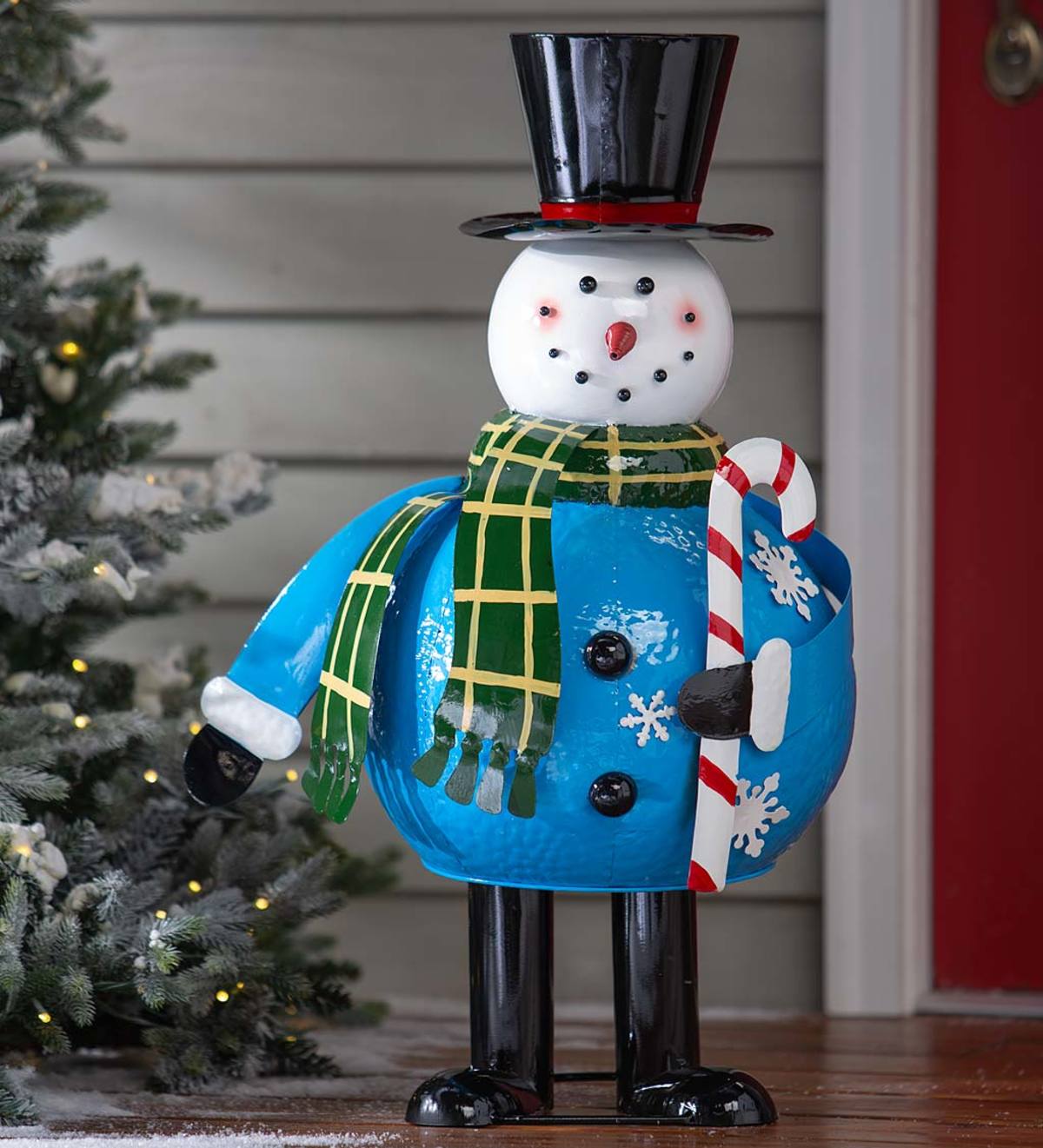 The statue is balanced on stationary feet to move back and forth, up and down. You'll love the motion, personality and colorful accents.
Made from textured metal with a brightly painted finish for use indoors or out, our snowman is full of charming details including his mouth and nose, buttons and snowflakes on his sweater. This cheerful addition to your holiday decor will become a family favorite.
Charming metal Snowman statue with lots of textural details and dimension
Wonderful bobbling motion goes up and down, back and forth - FUN!
Snowman holds a big candy cane and wears a top hat and buttoned sweater
Statue has presence on a porch or walkway to greet visitors, or display inside the home
Color and movement will make this statue a family favorite
Metal construction with a durable painted finish; size is approximate
16" dia. x 27"H