Whimsically hand-painted, our oversized Springtime Harper Topiary arrives in two sections which sit one atop the other to be an impressive 4 ft. tall. Hollow bottom section can be sand- or soil-weighted to sit more securely on a flat surface or within an urn. Stand in an entryway indoors or flanking an outside door for a cheerful seasonal welcome.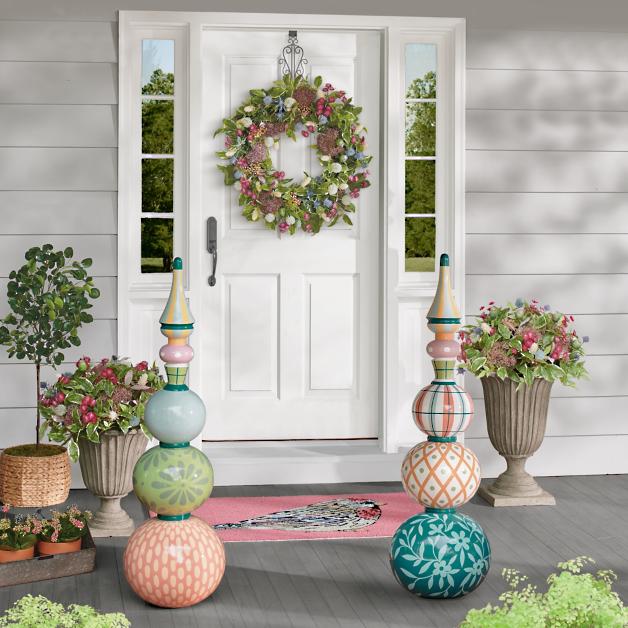 Sculpted springtime fiberglass topiary
Handpainted design, gloss finish
Sit in urn or directly on flat surface
Two sections; separate to sand weight
Indoor/covered outdoor versatility
Polyester resin/styrene/fiberglass composite construction
Fill hollow bottom with soil or sand for additional stability; in urn, add silicone or rubber pads between topiary and planter to provide additional traction
Simple, two-part assembly; no tools required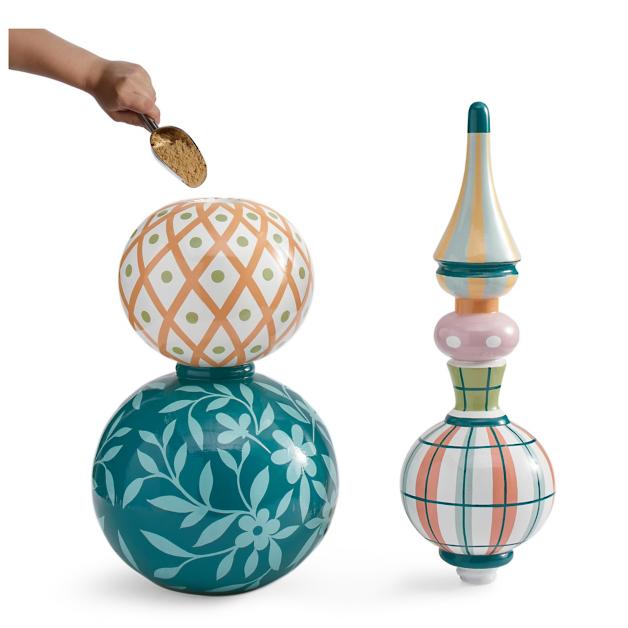 Springtime Harper Topiary (172935): 14" dia. x 48"H, 13 lbs.