Our Sunflower Garden Metal Wind Spinner adds showy color and mesmerizing movement to your landscape.
Cheerful sunflowers and greenery are fixed on dual rotors for maximum drama. You'll love this punch of color as a focal point or in a flower bed to complement shrubs and annuals.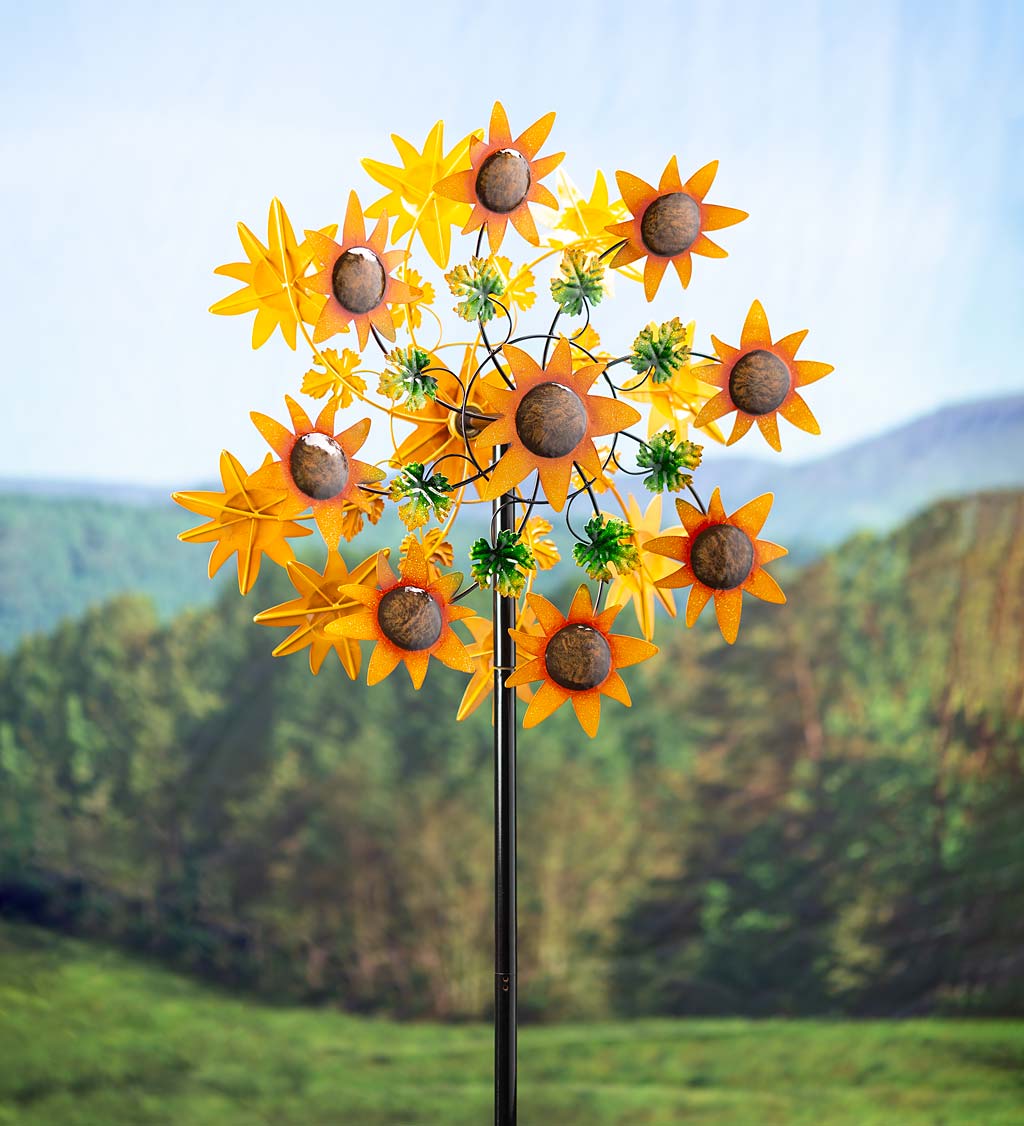 Flowers are shades of orange in front; back is yellow. Brightly painted metal with a sturdy pronged ground stake. Easy assembly and installation. Gorgeous!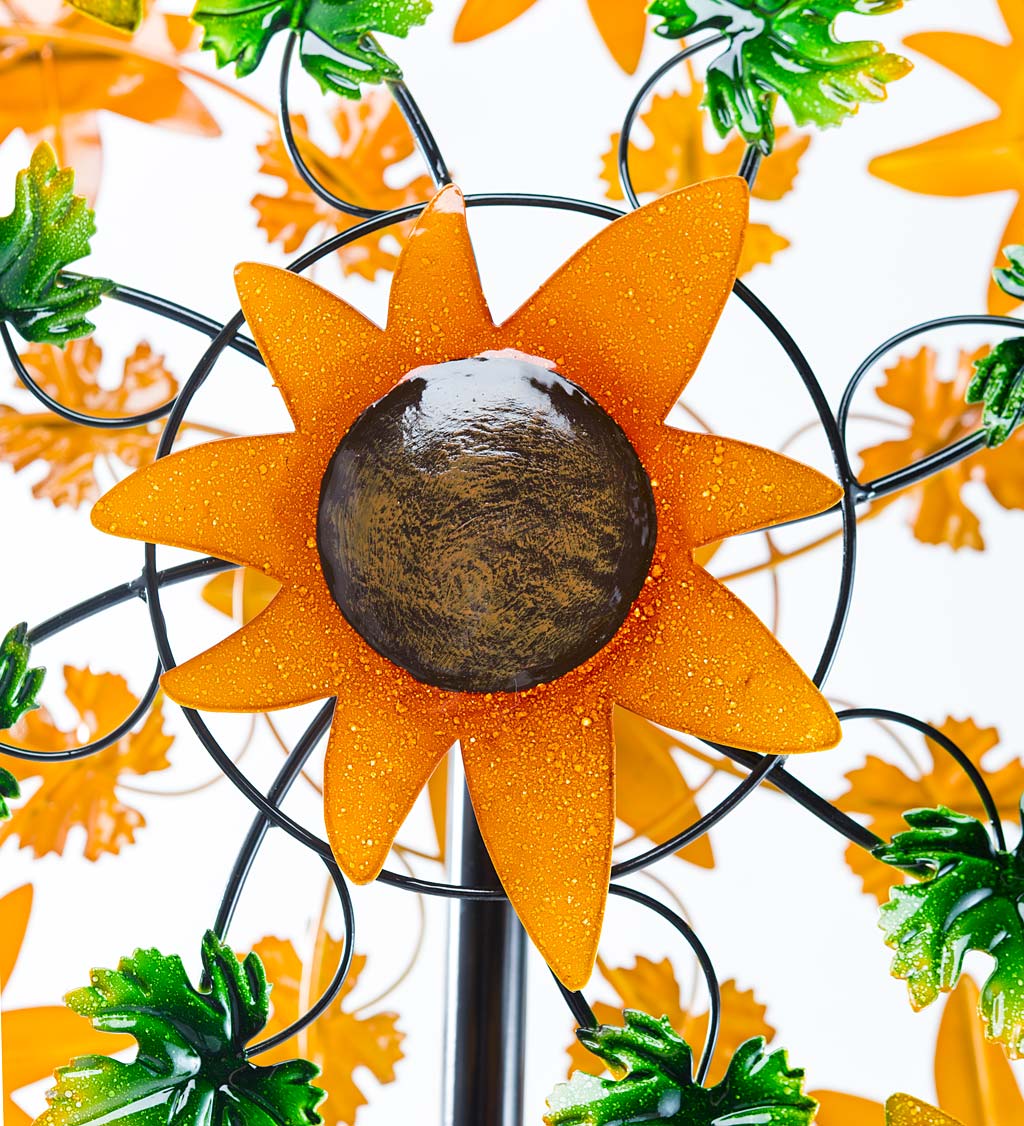 Colorful spinner with dual rotors offers maximum movement
Brightly painted sunflowers in shades of orange are complemented by green leaves
An effortless yet dramatic focal point for yard and garden
Adds color and style to your landscape any time of year
Perfect for fall, autumn, Halloween, Thanksgiving and more
Sturdy three-prong metal stake for stability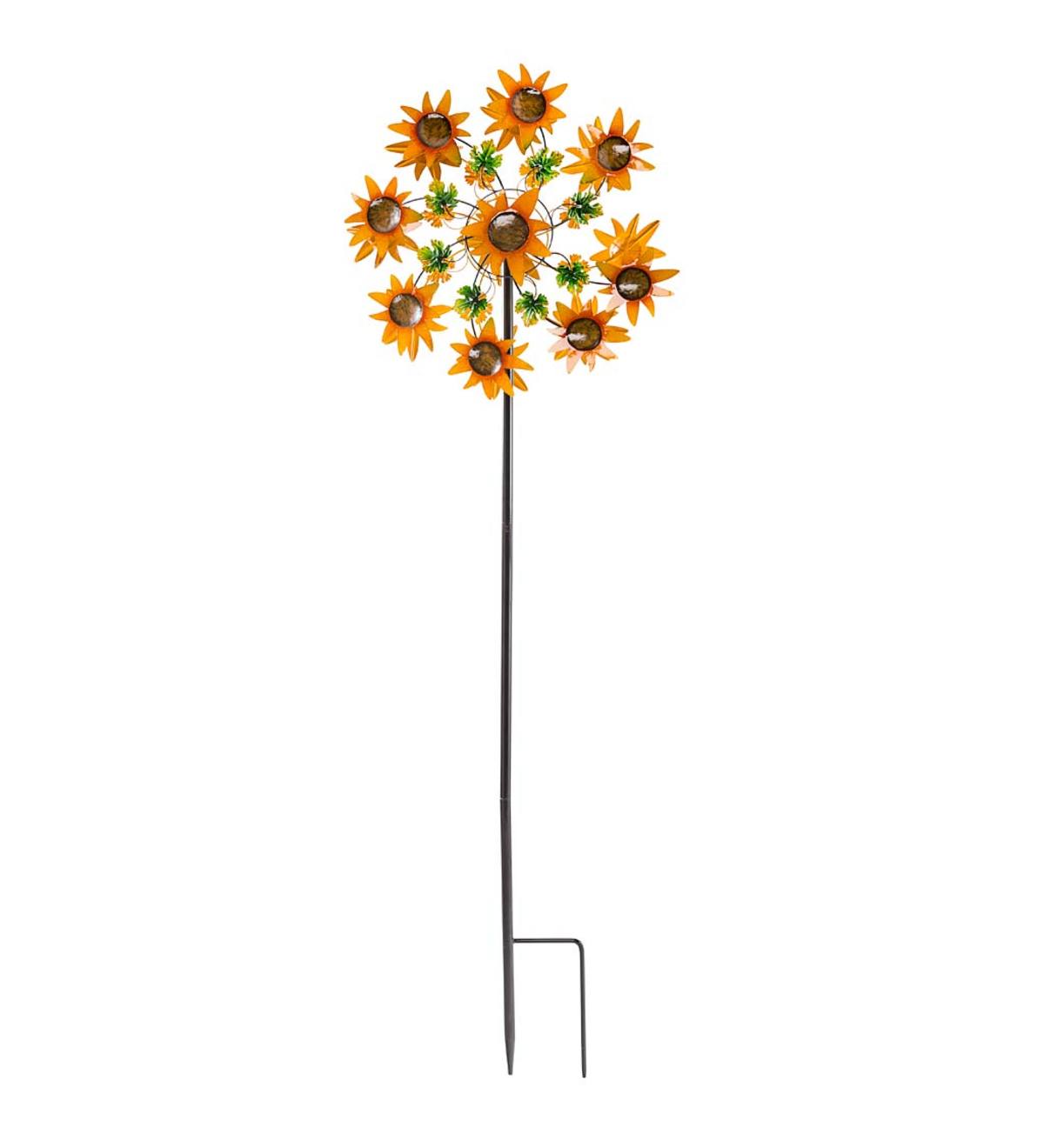 24½" dia. x 10¼"D x 75½"Hhttps://www.plowhearth.com/medias/sys_master/images/images/h54/h64/11632824418334/11632824418334.jpg