This is the cordless prelit holiday sconce decorated with a festive red and green Christmas motif. It can be hung anywhere indoors or outdoors under a roof without extension cords or an outlet. It is decorated with green and red textured ornaments featuring shiny and glittered finishes. Nestled among the dense greenery are clusters of red berries, green painted leaves, and a silky plaid ribbon. The sconce has warm white LEDs, boughs made of weather-resistant PVC/PE, and an automatic timer that turns the LEDs on for six hours/off for 18 hours. Includes remote control. With 70 LEDs and 66 tips. Requires three D batteries. 32" L.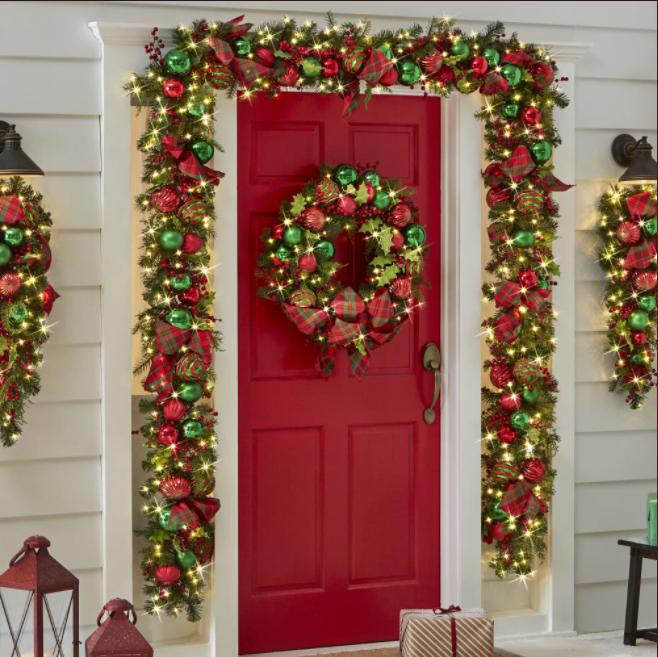 🎃Use this holiday trim to say "
Welcome to our home
" throughout the season.
🍁Enjoy this beautiful, deluxe wreath for years to come! Welcome your guests with this stunning forever cordless pre-lit red and white holiday trim.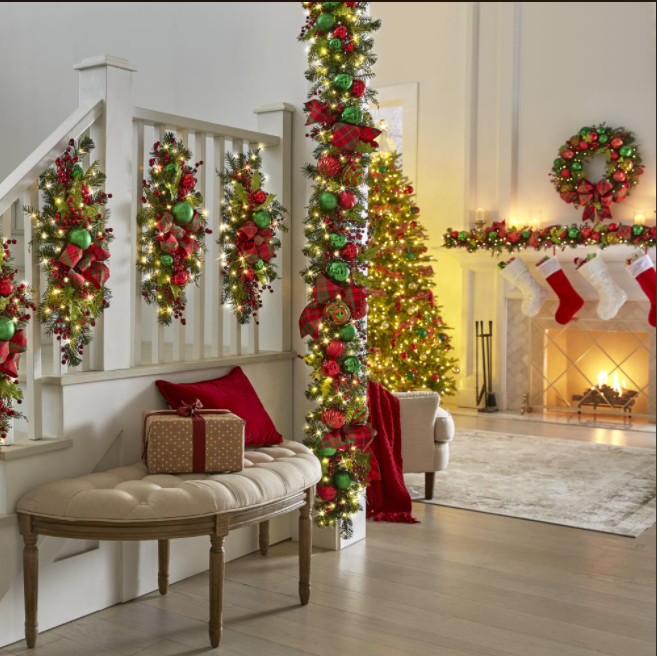 The Cordless Prelit Red And White Holiday Trim (Garland):
6' Garland. With 120 LEDs and 120 branch tips. 72" L x 5" Diam. (6 lbs.). Most doorways will need 3 garlands.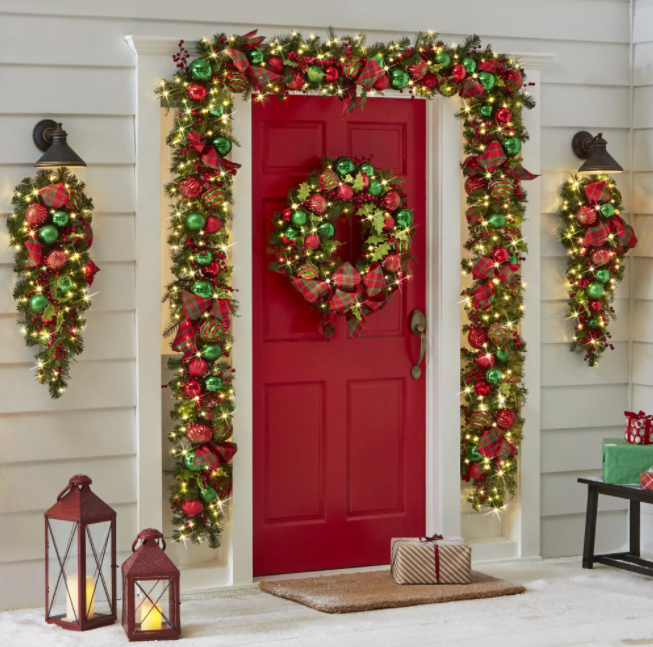 The Cordless Prelit Red And White Holiday Trim (Wreath):
Wreath. With 80 LEDs and 100 branch tips. 30" Diam. x 5" D. (5 1/4 lbs.)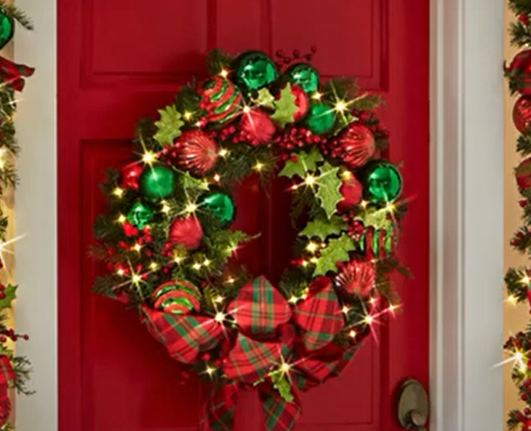 The Cordless Prelit Red And White Holiday Trim (Sconce):
32" Sconce. With 70 LEDs and 76 branch tips. 32" H x 12" W x 5" D. (3 lbs.)