⭐⭐This is the animated angel tree topper adorned with glowing fiber optics.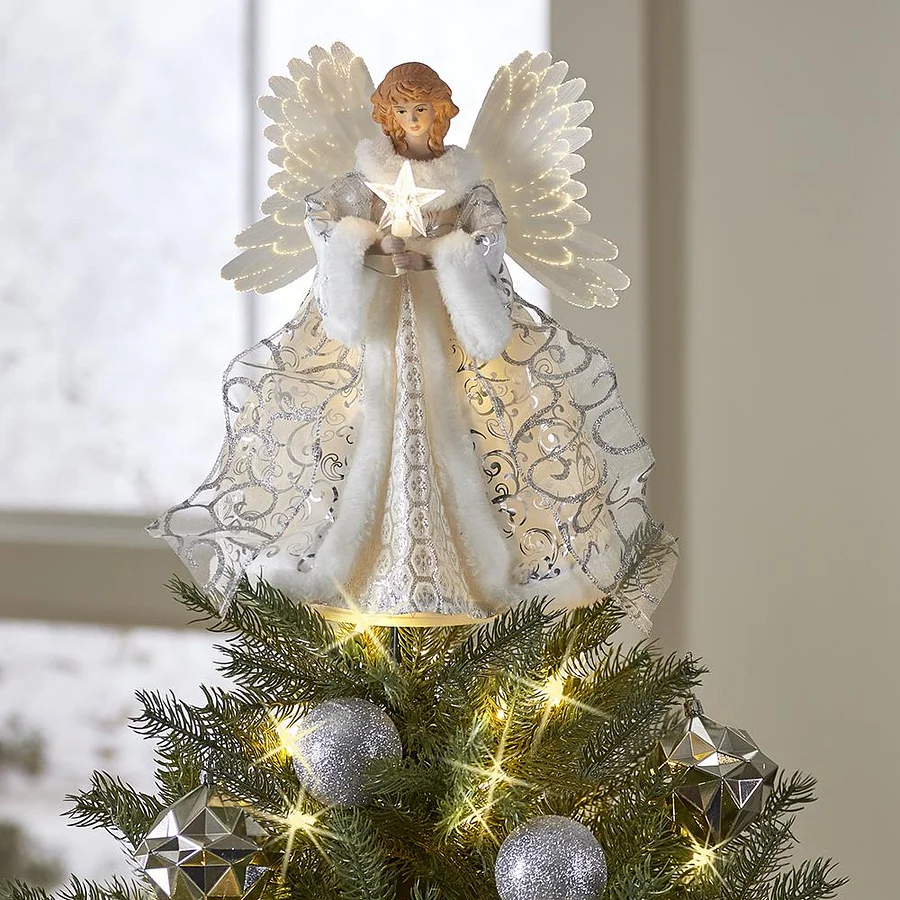 ✨✨When plugged into an AC outlet or the end of a strand of tree lights, the angel's wings shimmer in a warm white glow as they flap back and forth.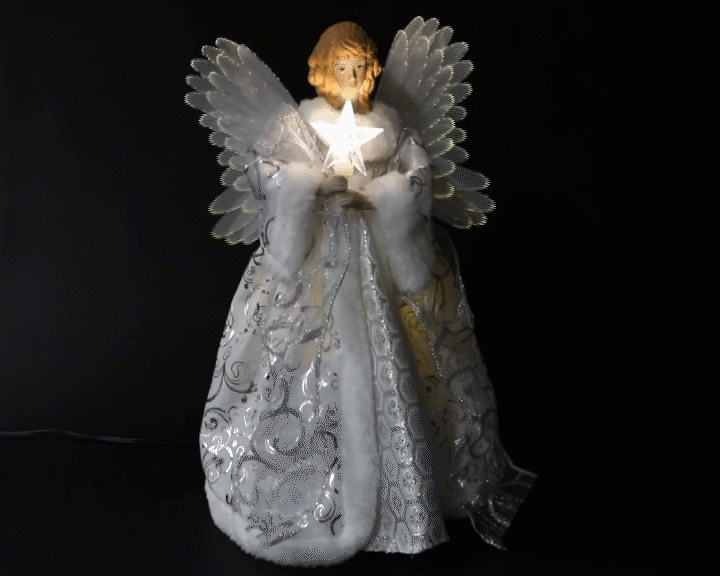 🌟🌟The stately Christmas symbol is dressed in a fabric white dress with white furs, has a ceramic face, and holds a brightly shining star.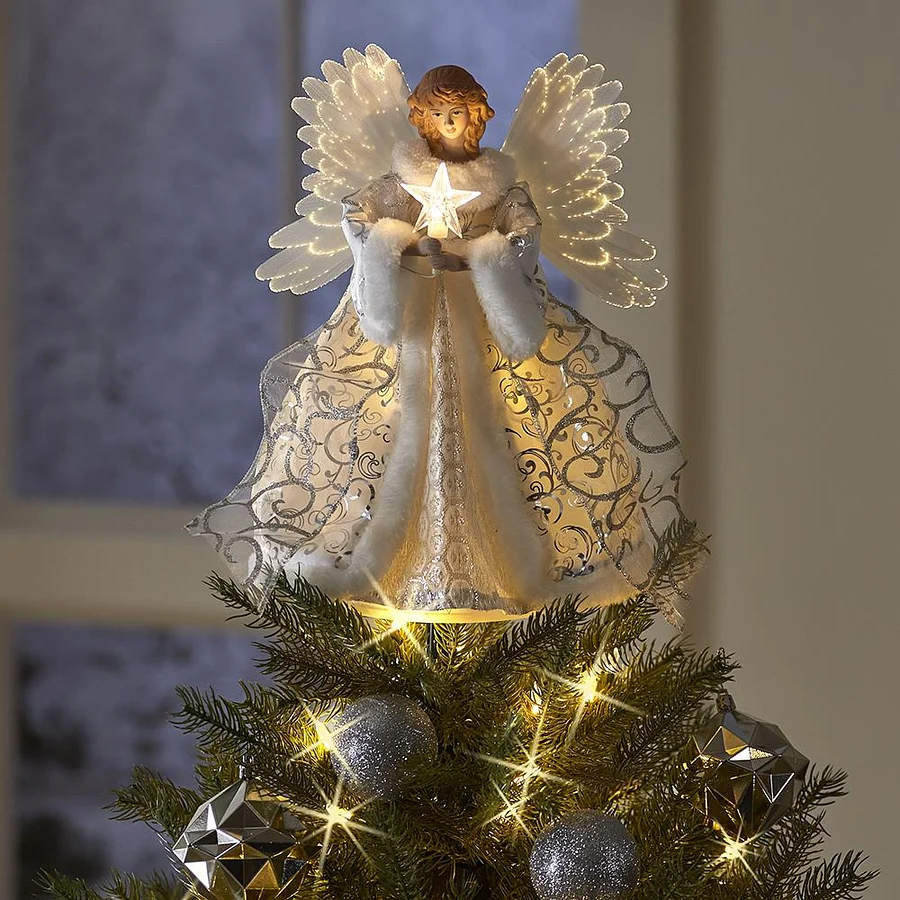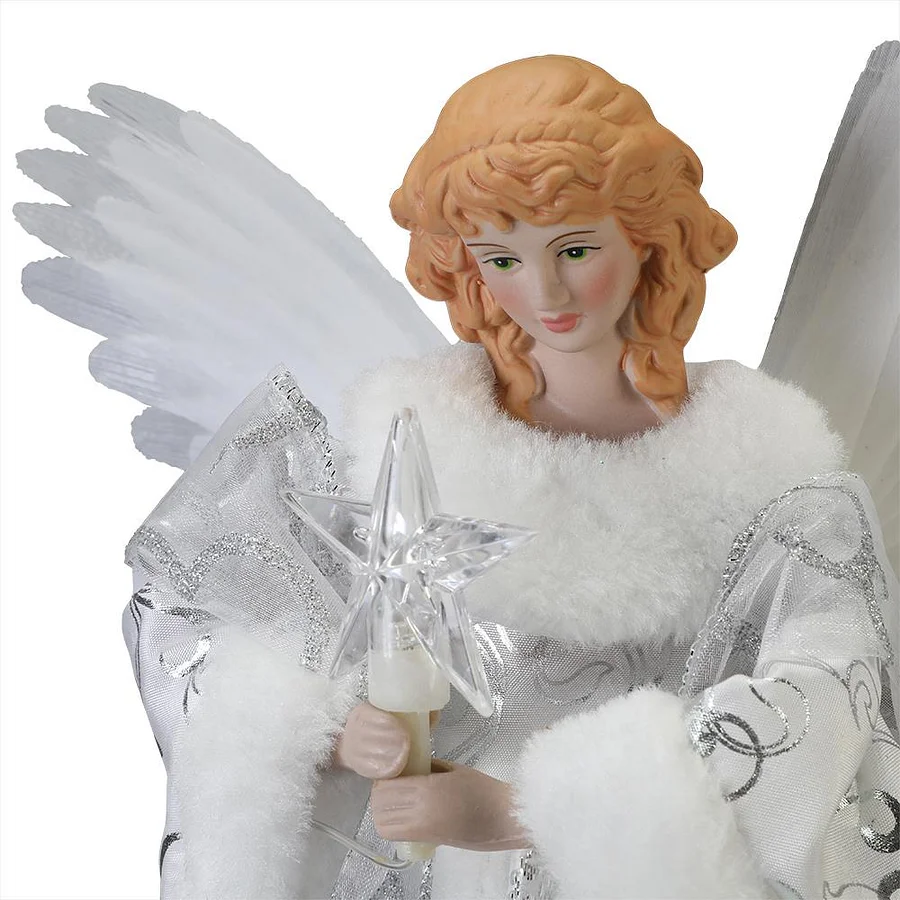 Whether you are christian, catholic or athiest, these christmas gift idea is fantastic addition to your window display, living room shelfs, mantel decor, or on top of your christmas tree!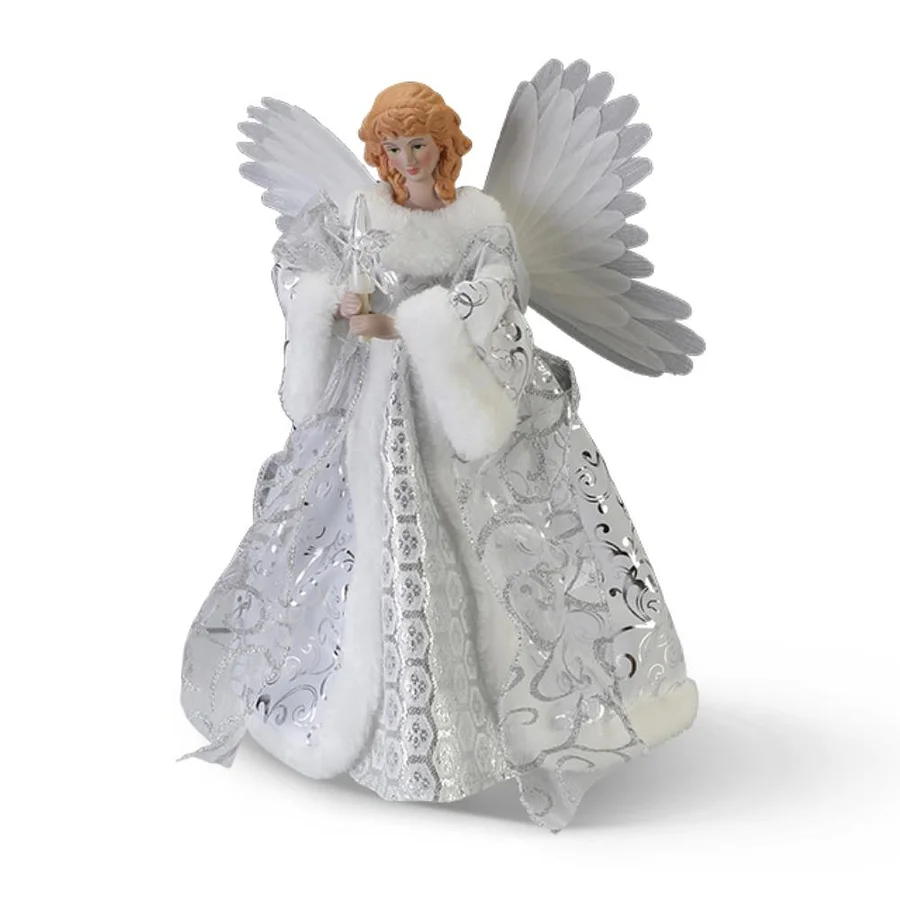 Features