Truly a statement piece, this Color Changing Triple Solar Flower Spinner is one of our tallest and most impressive.
Three colorful flowers have petals that spin horizontally in the breeze with subtle movement. Their crackle glass centers have integrated solar panels with color changing lights that come on after dark, making this spinner one that you can enjoy any time of day or night.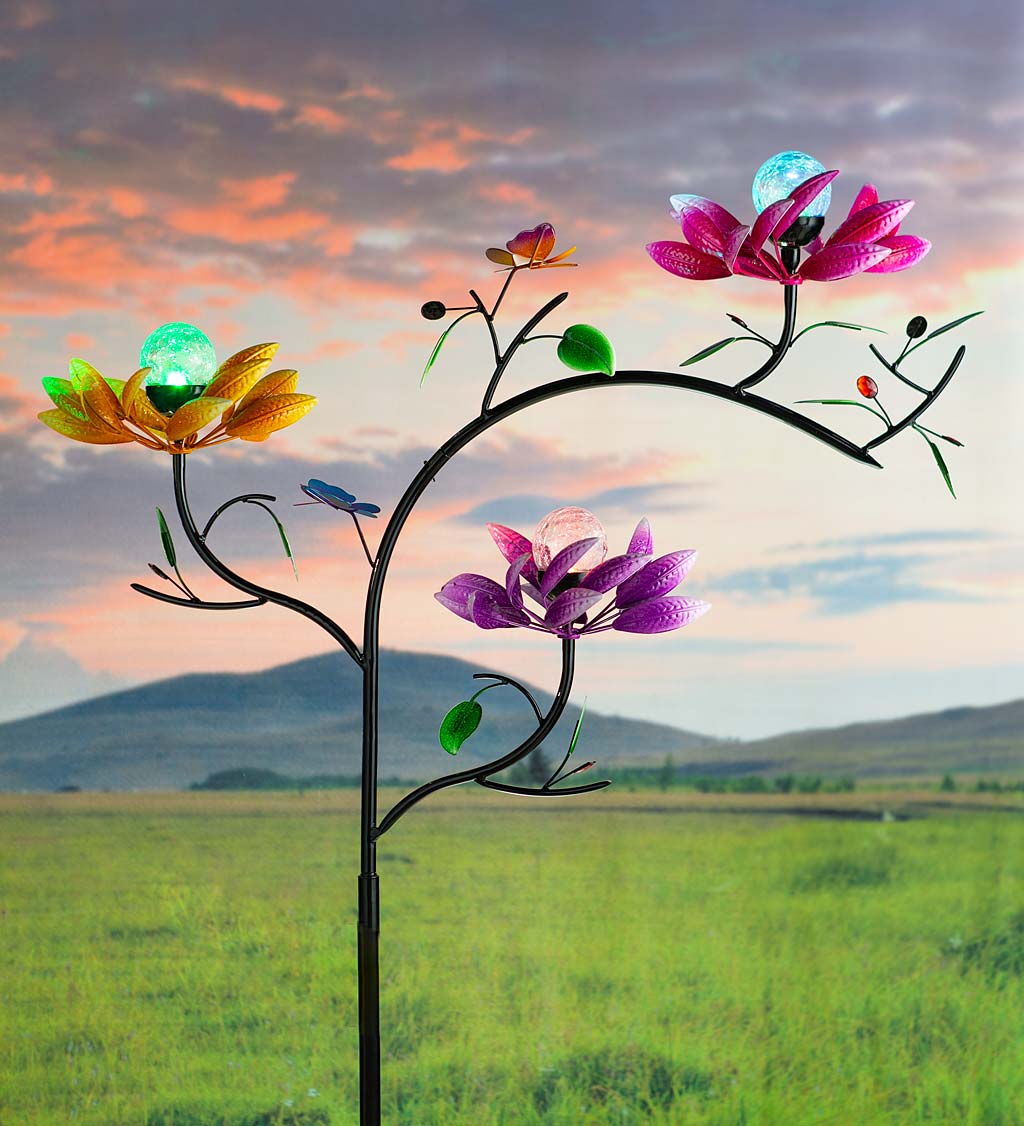 Flower petals have a hammered texture. Leaves and colorful butterflies add even more interest and dimension to this wonderful work of art. Metal with a sectional pole and multi-prong ground stake. Easy assembly.
Solar wind spinner with three integrated solar panels
Three flowers each have a crackle glass center with color-changing lights
Brightly colored flowers in pink, purple and yellow rotate horizontally
Beautifully detailed design includes leaves and butterflies
Oversized and impressive; more than 7 feet tall
Metal construction with pronged ground stake for stability
39¼"L x 12¼"W x 91¾"H